In my heart, I am a die hard for authentic, original, dedicated classic arcade games. The artwork is a big reason why I love the games and a ton of reproduction artwork has been made over the years. But the market isn't as strong as the options for Mame cabinet artwork. Mame appeals to a much broader audience among the homeowners, especially those looking to conserve space. Here are a couple of options for shops that will print custom mame side art.
Custom Mame artwork shops
The market might be larger, but the options are still fairly small. I will mention three here, two of which I've dealt with and the other I have not.
Game On Graphix (Formerly Mame Marquees)
I have worked with Scott on some custom candy cab cpanel artwork and he was great throughout the process. Beyond that, I haven't purchased any artwork from him, but overall I've heard good things about the digital prints coming out of Scott's shop. I know he consistently is testing new printing techniques and is involved in that community – having come down here to Indianapolis at one time for the NBM show.
I have heard that Scott is occasionally slow getting the Mame artwork shipped out – but this isn't his full time job and there are bound to be one or two bad – outspoken apples in the bunch.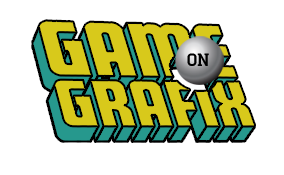 This Old Game
In terms of quality and attention to detail, there is no one better than This Old Game. Rich has tremendous experience from the architecture signage industry, and knows every type of printing inside and out. Having said that, Rich doesn't really specialize in mame artwork. He does have a digital printer, and may print out the occasional one off, but doesn't advertise that on his site. Regardless, if you are looking for side art or something else for your Mame project, you might reach out to him.

EMDKay
There are several 'smaller' custom Mame artwork outfits, and EMDKay is one of them. I have come across their name a couple of times, but know very little about the quality of their prints. I have read some negative things, so I would research online and the BYOAC forums before purchasing anything expensive. Just remember, anyone can buy a digital printer. Its the technical knowledge and experience for accurately replicating a piece of arcade artwork using the medium that is important.

I'm curious to hear your thoughts, if there is anyone out there that is better for Mame cabinet artwork. I'd specifically like to hear about anyone's dealings with EMDKay.
Here are some similar arcade posts
If you enjoyed this post, please consider to leave a comment or subscribe to the feed and get future articles delivered to your feed reader.