Dan from arcadeflyers.com emailed me the other day, because he knows I am a Mr. Do! fanatic. He just came across a new licensed Mr. Do! flyer, this one to Associated Lesiure Sales Limited out of the UK. Only, its in a generic Zacarria cabinet…
Best Mr. Do! Conversion Cabinet
That's my take anyway, best by far. All those ugly wood grain conversions out there, the best of those uglies having that goofy circular sideart decal. To me, this ALS cabinet is the best hands down conversion, if you don't count other licensed Tehkan Mr. Do! cabinet.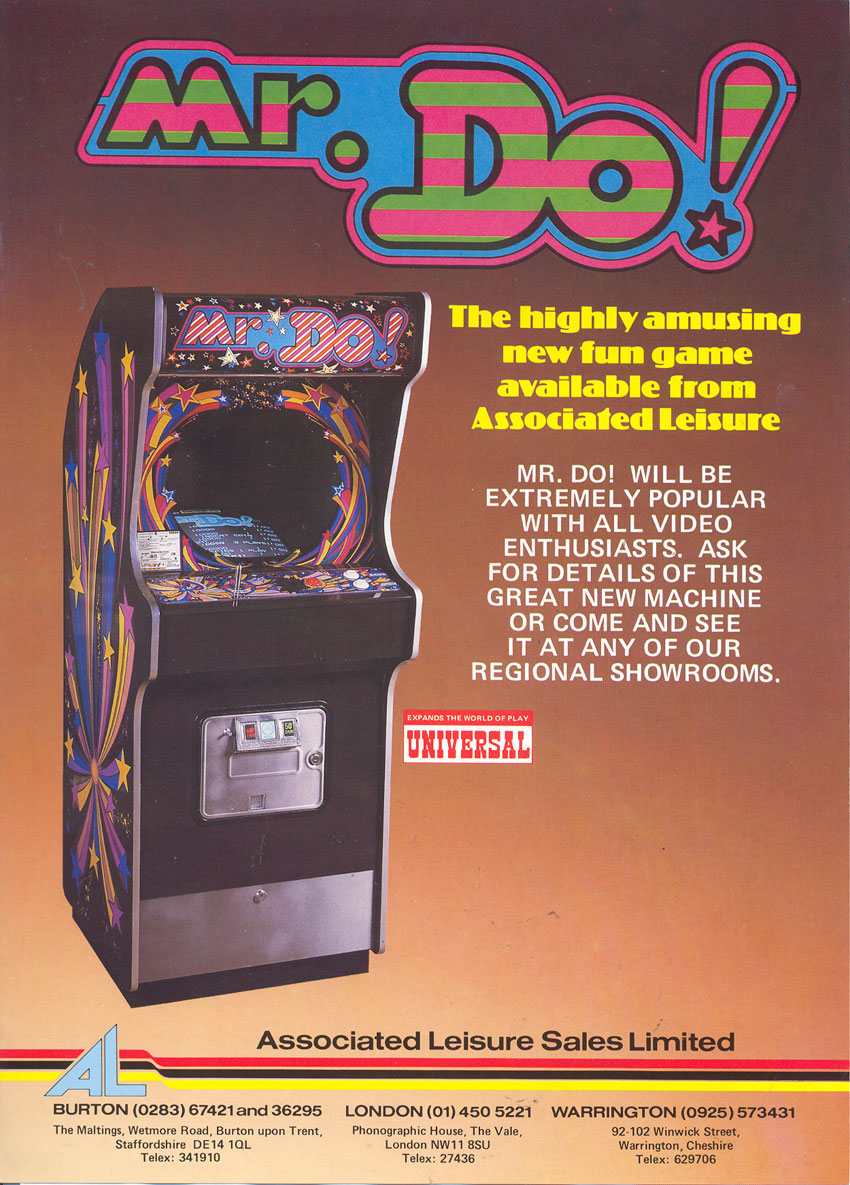 You'll recognize this Zaccaria cabinet as it was pictured in several flyers for different games including Cat N' Mouse and Money Money.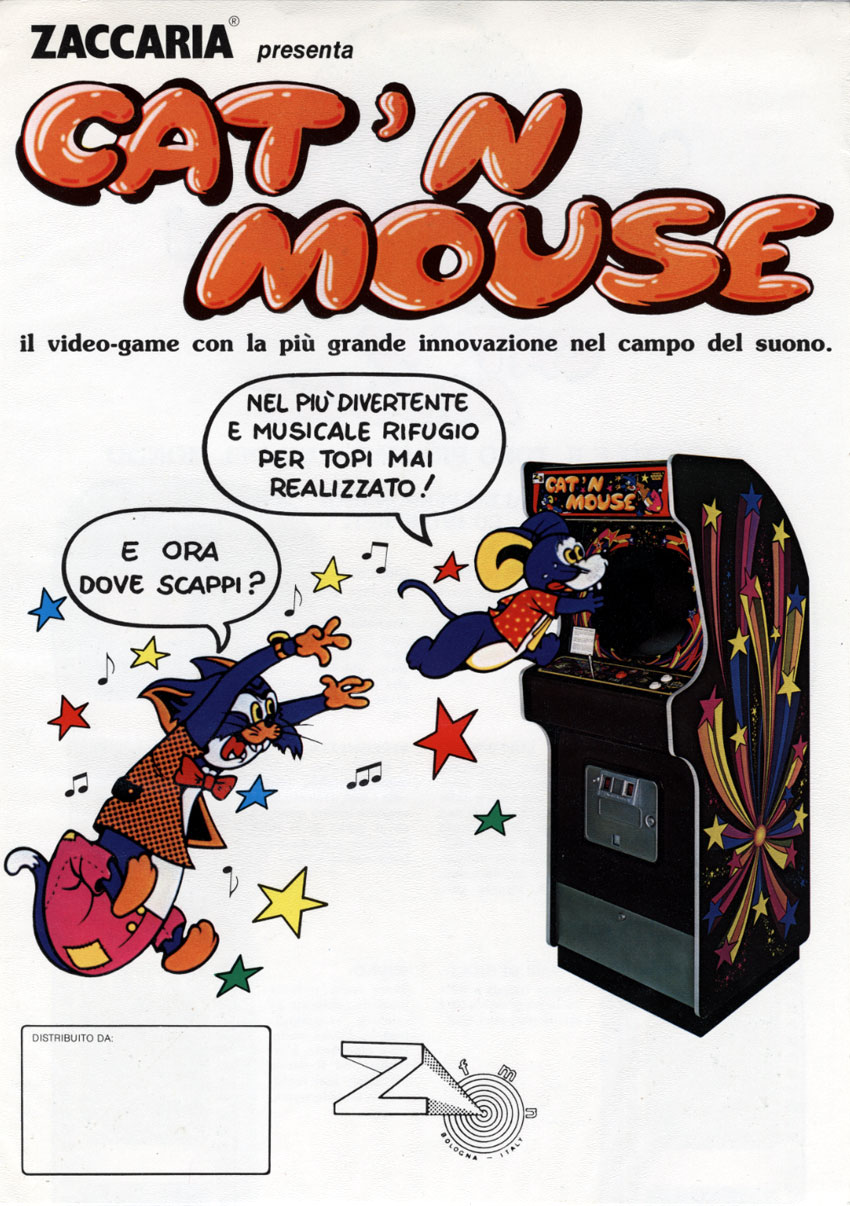 I've did plenty of Googlin' on the interwebs back in the day, and I never ran across an instance of this cabinet. If you have seen a photo of, or know someone who owns this Mr. Do!, drop me a line. If you have any definite information on how ALS and their relationship to Zaccaria also leave a comment.
If you are a Zaccaria artwork / cabinet fanatic like me maybe its time to grab a cup of coffee and blow some time browsing through the photo gallery at Zaccaria.org. Thanks again to Dan at ArcadeFlyers.com for sharing.
Here are some similar arcade posts
If you enjoyed this post, please consider to leave a comment or subscribe to the feed and get future articles delivered to your feed reader.