28 years later, Tron Legacy is ripping up the silver screen with its $200 million+ budget and its dazzling special effects. The movie is a reminder of how cutting edge of an idea the original Tron was back in 1982 and the greatness of the original Tron game by Midway. You can get that little nostalgia fix here locally in Indianapolis, just head down town and bring a quarter.
Play an original Tron arcade game at the Indiana State Museum
Tron is one of the few arcade games that continues to hold its value. If you tried to purchase a working Tron arcade game right now, you'd find a price tag of over $1,000. A collecting friend in Minnesota sold a pristine Tron on eBay in early December for $2,200! Why not get your fix while you can for just a quarter downtown at the Indy State Museum.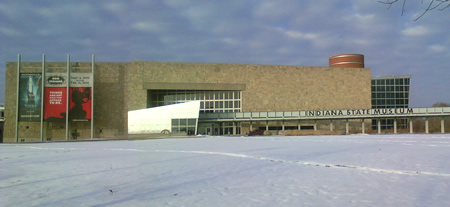 Once you walk in the doors, head downstairs and to the back side of the stairs. The Tron cabinet is just outside the entrance to the IMAX theater, and you can walk up and enjoy a game or two without having to pay for admission to another exhibit.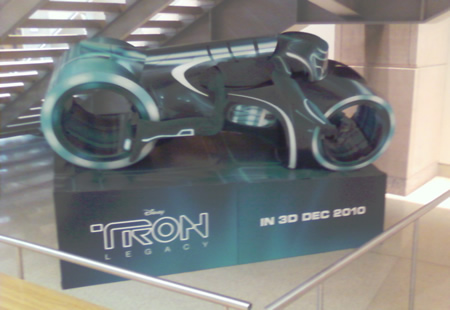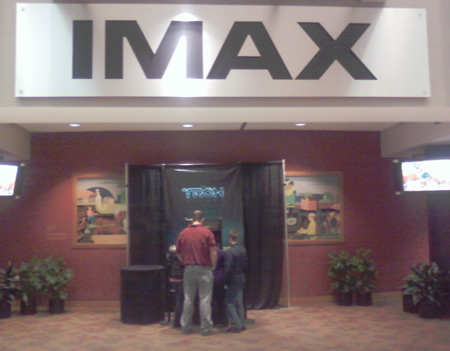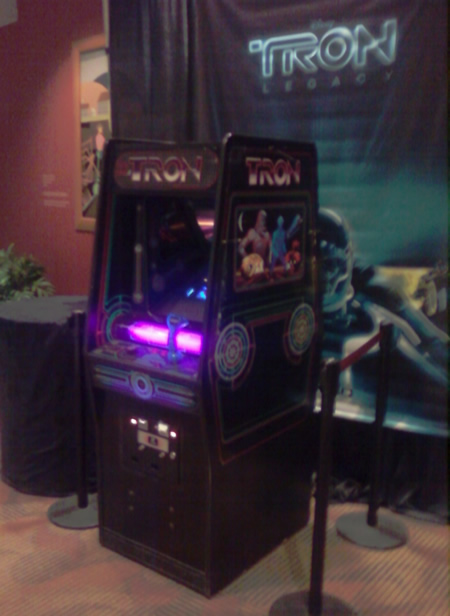 Other Tron Arcade Games in Indianapolis / Other Cities?
Who else went to see Tron Legacy and there was an original arcade game to play? What other special promotions or memorabilia were brought in to celebrate the release of the movie in your town? Leave a comment, I'd love to hear.
Here are some similar arcade posts
If you enjoyed this post, please consider to leave a comment or subscribe to the feed and get future articles delivered to your feed reader.