As of this writing, it is my understanding that a small new batch of multi-deco kits are in development from Dave Widel. For those of you lucky to be on the list to get one of Dave's awesome kits, you might be thinking about the right DECO cabinet and possibly even artwork. Here are some options.
NOS DECO Artwork
As of this week, I now own two different sets of….hideous NOS DECO artwork 😉 Seriously, I am a fanclub of one, what a lucky guy I am.
I posted about this artwork quite awhile ago, asking back in 2009 if there were any witnesses providing that this DECO sideart existed.
Then, in April of 2010 I got "lucky" and picked up the first set on eBay – what I am calling Peter Pepper's trippy sorbet. Its 6+ colors implying motion in a figure 8 pattern, harkening back to some classic Atari games, but….not nearly as cool.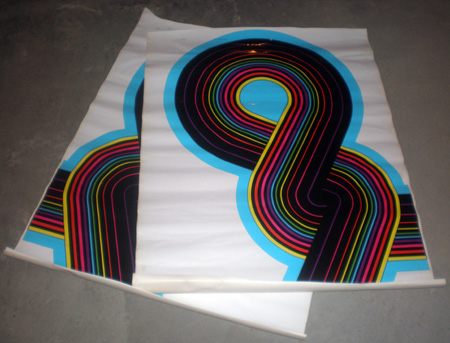 This would have gone nicely one of the two fully functional multi-deco's that I know exist – Jon Exidy.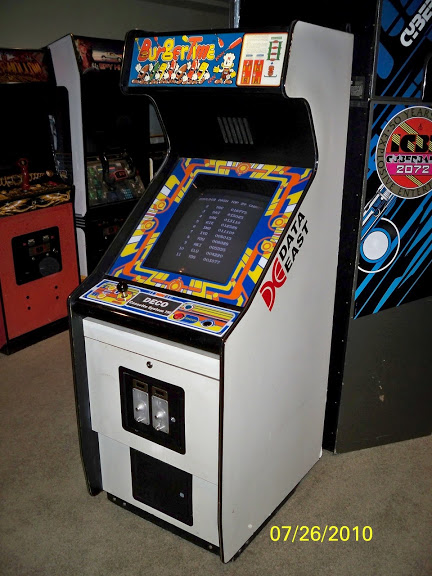 This week, after several months of pestering, Mike S. finally gave in and sold me the other set of DECO sideart that was shown in the flyers. Thanks Mike!
Here is a photo of that – more of a design, the orange and yellow palette fits with the control panel / bezel color scheme, but is completely different in design.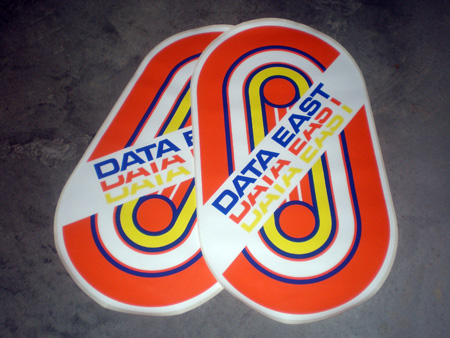 I have a personal preference to full cabinet artwork, deliberate design to match the cabinet shape and profile. What if this artwork covered the whole cabinet, and the DECO lettering was the full width on the diagonal? Using Exidy's cabinet, something like this:
Either way, just a thought. Something for future DECO fans to consider.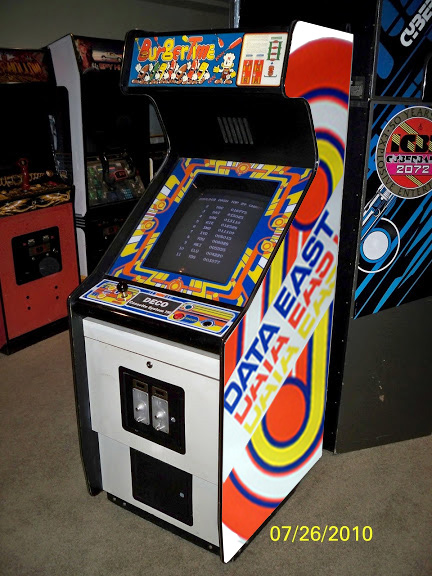 Would anyone consider either of these pieces for constructing a multi-deco cabinet? Or make something new?
Here are some similar arcade posts
If you enjoyed this post, please consider to leave a comment or subscribe to the feed and get future articles delivered to your feed reader.