Last August (2012) I got an email from an individual in Chicago looking to sell three Pac-man arcade games. I love Pac-man, I have two Pac family games in my collection currently. The list was a Ms. Pac-man cocktail, a Jr. Pac-man conversion and a Baby Pac-man. The seller was nice enough to take and send some photos. One of the photos in particular caught my eye…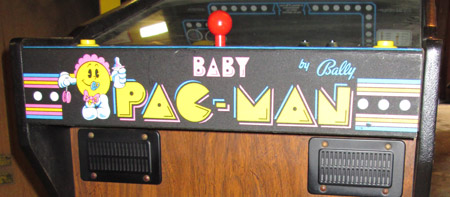 A unique piece – Baby Pac-man
I've always loved the design of Baby Pac-man and seriously considered picking up one for my collection. My excitement piqued when I noticed that this was no ordinary Baby Pac-man.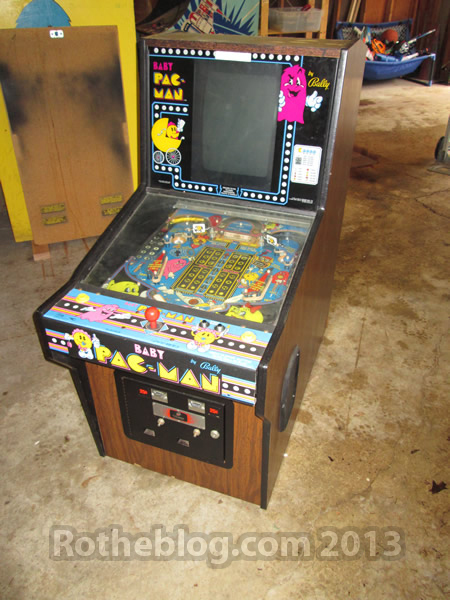 Todd over in PA is really the expert on mini machines and has one of these Baby Pac-mans. Todd has mentioned in several posts online when he picked his up in the late 90's, he learned that 4-5 total of these were built. Todd has one in PA, there was a reference to a collector having one in CA – I think 3 of the original 4 or 5 have been found. Limited quantities means very little about value. Priceless to Todd, but that doesn't mean most of his minis have any real value to anyone else.
Not sure if this was the true original size that coined the 'Baby' monkier, but Bally did scrap the idea and go to the larger yellow standup version.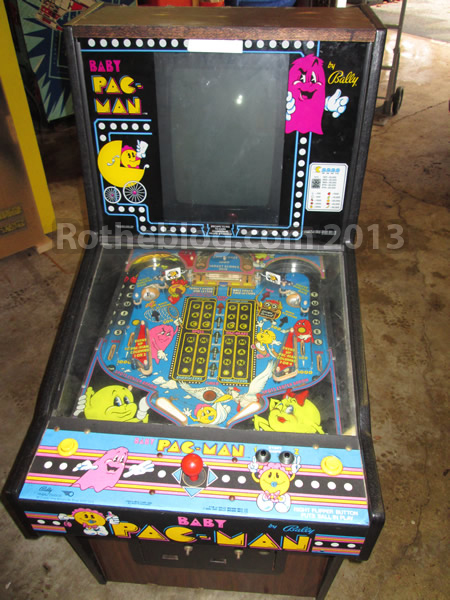 After 5 months of follow up, Chris Moore and I got something scheduled to pick up the Baby Pac-man out of Mt. Prospect. Many years had passed since the game was originally purchased, but the seller bought the game in the 80's, and he thinks it was directly from an individual that worked at the Bally / Midway plant. We made a nice offer to the seller for the Jr. Pac-man and the Baby and he immediately accepted. This is the second pickup in the past twelve months from information in the Chicago area about games from the Bally / Midway plant.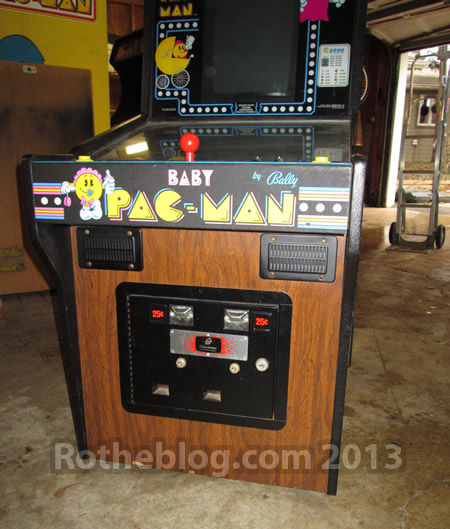 Take a look at the differences in particular on the playfield artwork. On the regular Baby Pac-man, the eyes on the Pac-man's were large, solid black ovals – trademark Pac-man. The eyeballs on this mini prototype were closer to a Mr. & Mrs. Pac-man Pinball machines – illustrated. Completely different screened artwork.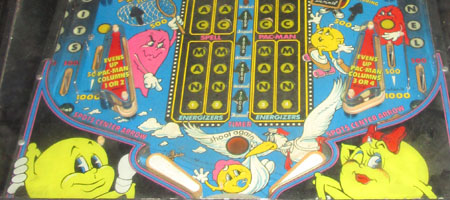 Mini Prototype Detail – Playfield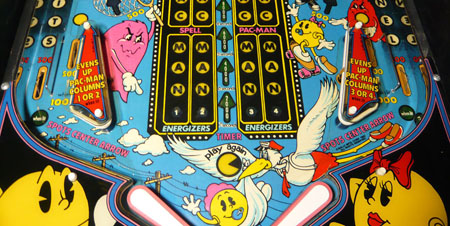 Original Detail – Playfield
Here are some additional photos. The tags would indicate that this machine may be using parts of a Pac (cabaret) harness.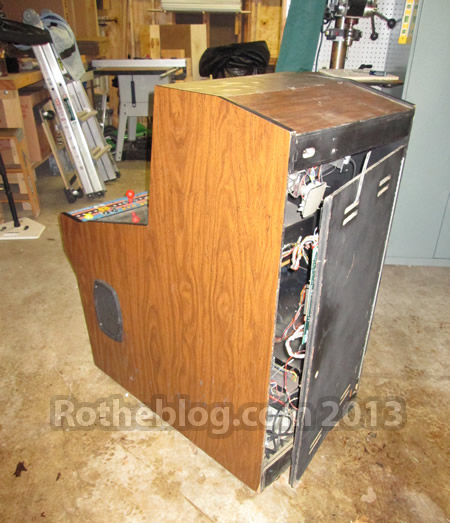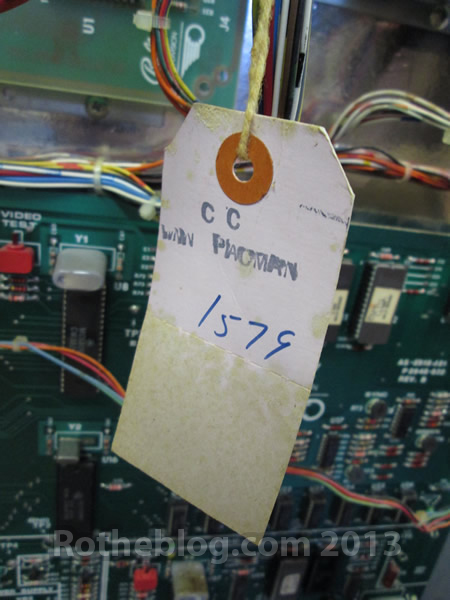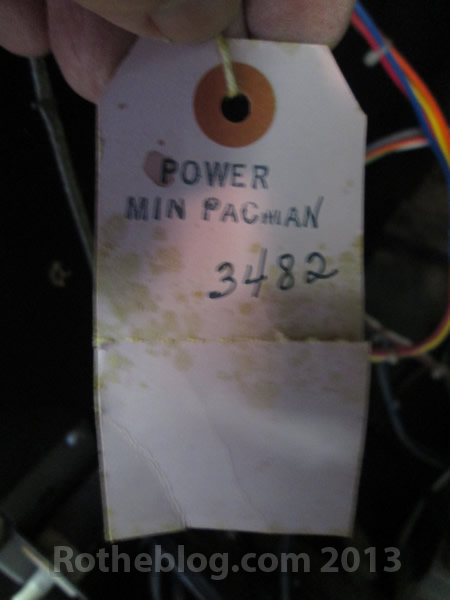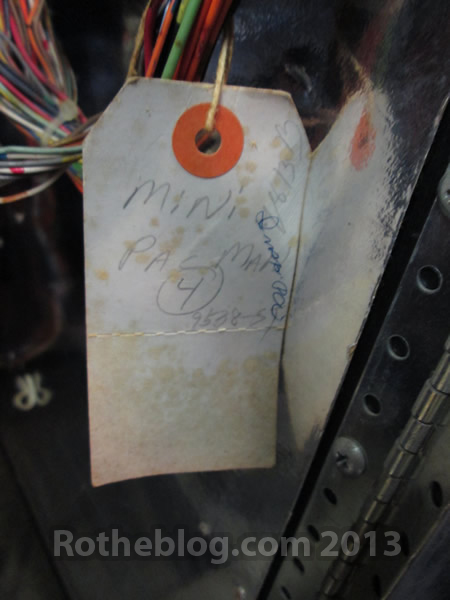 If you know any additional story about the Baby Pac-man prototypes, drop me a note or leave a comment below.
Here are some similar arcade posts
If you enjoyed this post, please consider to leave a comment or subscribe to the feed and get future articles delivered to your feed reader.