There just aren't enough Warriors to go around, and sadly, it would appear as though there is one less. Here are some photos of a hideous Warrior cabinet converted to a Donkey Kong.
What is an empty Warrior cabinet worth?
Here are the photos of the ugly Donkey Kong that was found summer of 2012 in Frederick, MD.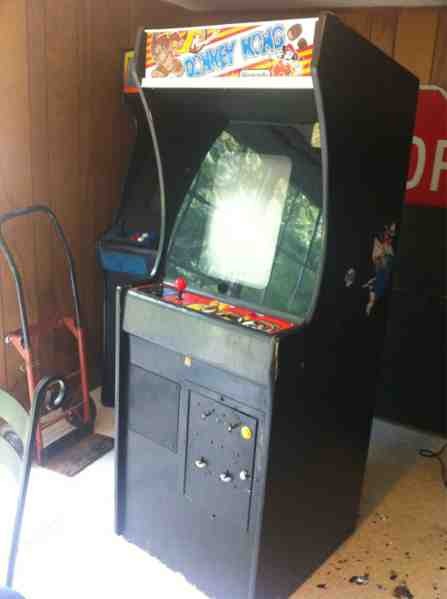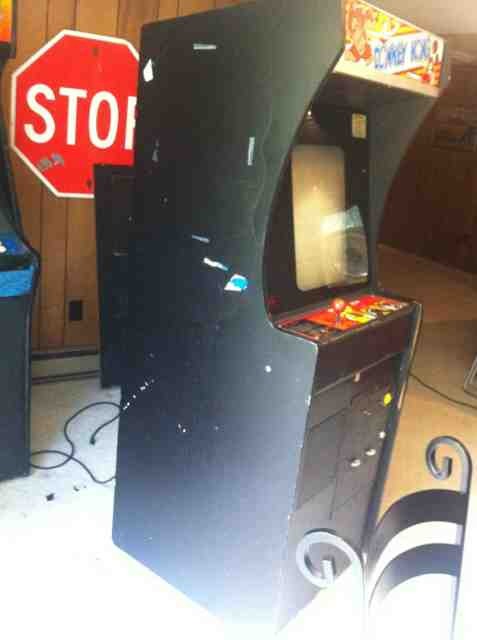 The owner can see the Warrior sideart still underneath the black paint, but there are no other parts / remnants of the game inside the cabinet.
Too bad. This Vectorbeam cabinet is probably worth about $125 empty by itself.
Ever found a worse conversion of a Warrior? Post a comment below. Or, if you have one of these arcade games for sale, drop me a line. Its a great classic game that I would love to have in my collection.
Here are some similar arcade posts
If you enjoyed this post, please consider to leave a comment or subscribe to the feed and get future articles delivered to your feed reader.