Indianapolis is not known to be a hotbed for pinball, in my 8 years of casual arcade collecting, I have only owned a handful of pinball machines. However, a couple of weeks ago I got an opportunity to pick up a machine just outside of Bloomington, IN.
Strato-Flite Pinball
I picked up this machine from a gentleman who had owned it since 1974. On Christmas day, the owner's father work up the family and there was the machine, sitting in the living room. The family had four boys, perfect for this four player machine. The owner said that for a brief time, this machine was in Space Port in Bloomington.
The machine is missing the lockdown bar, but otherwise complete. The backglass is in great condition and so is the playfield.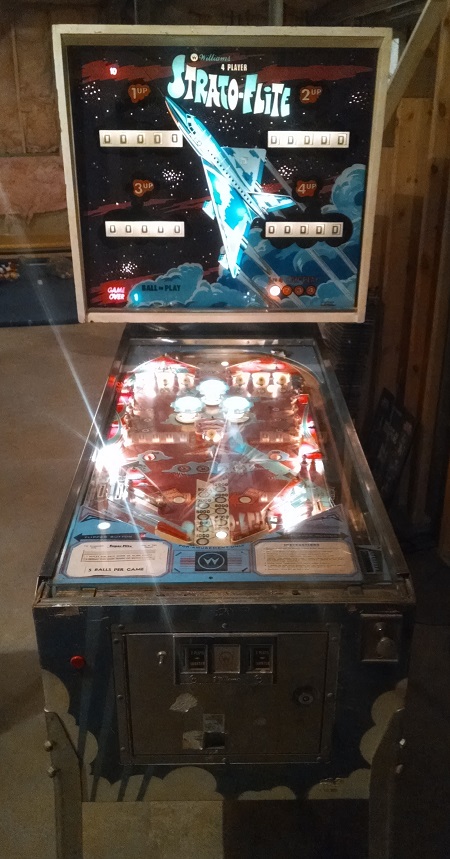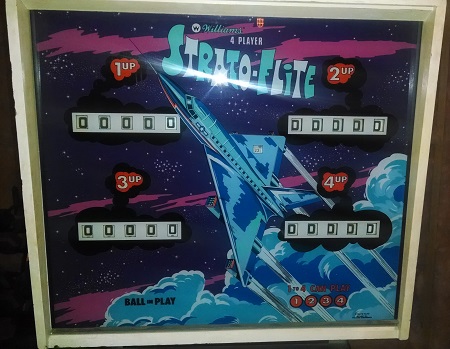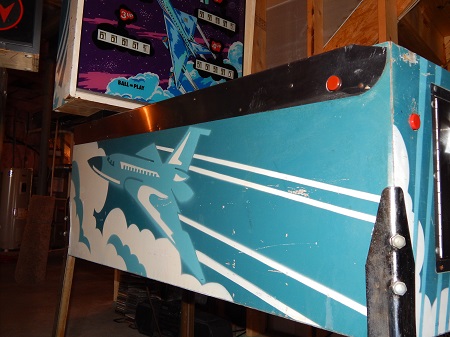 Got a pinball for sale? Send me a note using my contact page, I am always on the lookout for the next purchase.
Here are some similar arcade posts
If you enjoyed this post, please consider to leave a comment or subscribe to the feed and get future articles delivered to your feed reader.