I should probably stop hanging out on Facebook – I keep coming across uncommon arcade games that I want to add to my collection. This time it was an Italian import manufactured by a company named Olympia. Any guesses?
Olympia Caterpillar
Back in 2009 there was an amazing operator raid in Belgium that was documented on Dragon's Lair Fans. It was that raid that first exposed me to a game called Caterpillar by Olympia – a clone of Atari's Centipede. Here are some photos of the game from that raid: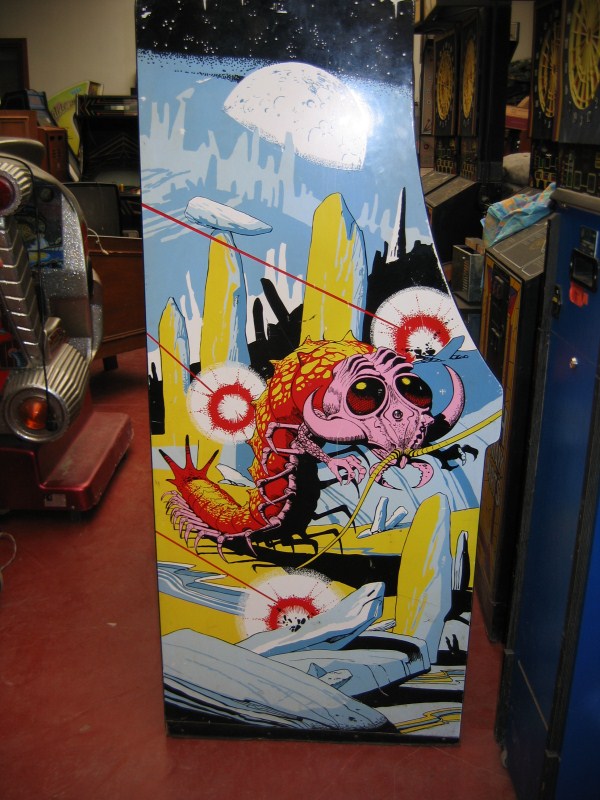 Additionally, here is another photo of the game from, I believe, a listing on a New Jersey Craigslist from a couple of years ago.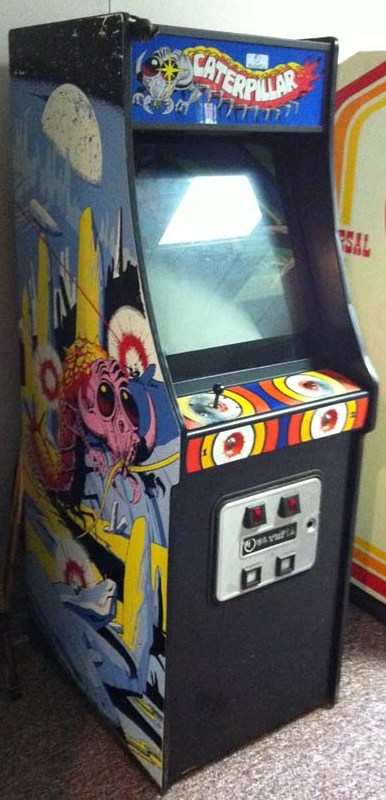 Here is a photo of mine. I picked up this cabinet just south of Baltimore, MA from Kevin (Thanks Kevin for all your help!). Kevin had been storing the game for the last 15 year, it had a bootleg Bump n' Jump when he de-converted the cabinet and socked it away.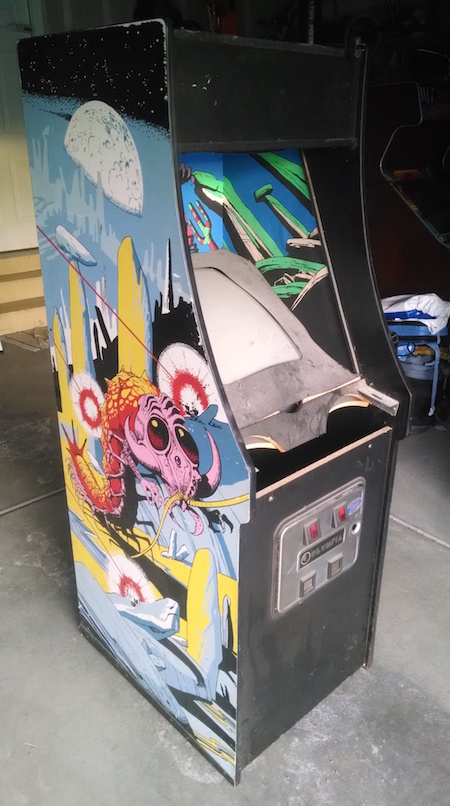 Its a project for sure, it is missing a number of the key parts including the marquee, control panel and main boardset. I know that there were a few that were imported that have been spotted around the US, the majority of them on the east coast. If you have a Caterpillar for sale, or have a connection to purchase any of the parts, please contact me.
Here are some similar arcade posts
If you enjoyed this post, please consider to leave a comment or subscribe to the feed and get future articles delivered to your feed reader.