When I was researching Glak's licensed Mr. Do! back in 2008, I came across Brian French. He had told me a story concerning Glak Mr. Do! machines showing up in Cumberland Farms stores on the east coast. Tonight, I'm sharing that story with a photo showing a Cumberland Farms serial number.
Glak games in Cumberland Farms convenience stores?
In researching Glak in 2008, an email exchange with Brian French indicated that 20 years ago (est. 1988) Cumberland Farms held an auction and was selling off a number of Mr. Do! machines presumably removed out of their convenience stores. Brian's friend had picked up 15+ of these machines, with no indication of how many were available at auction.
This story seemed plausible even without additional evidence about the specifics of an auction. However, my own Glak Mr. Do! that I picked up in Chicago has a Cumberland Farms serial number inside the coin door – here is that photo.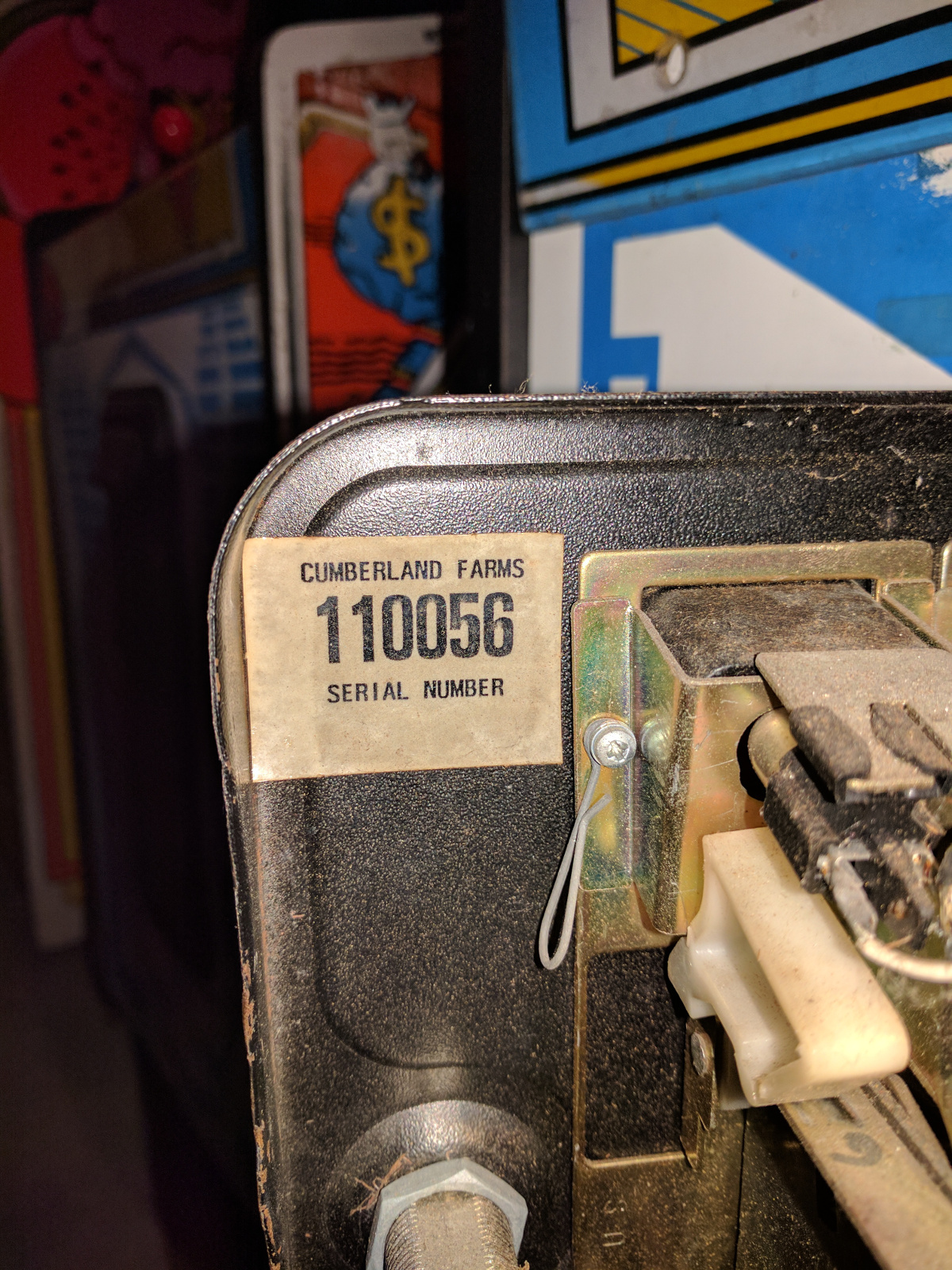 Cumberland Farms HQ is in Westborough, MA, a short hour drive north from the facility where Glak was based. Over time, I've noted that the appearance of these machines has been concentrated to east coast states, including states where Cumberland Farms had locations – New York, Massachusetts, New Jersey and of course Rhode Island where Glak was based.
A small, speculative piece of the history of Glak and Cumberland Farms. If you have any additional information about Cumberland Farms, remembering seeing Glak machines in their convenience stores – please leave a comment or contact me directly, I'd love to learn more.
Here are some similar arcade posts
If you enjoyed this post, please consider to leave a comment or subscribe to the feed and get future articles delivered to your feed reader.