A short post today. I'm a big fan of the Sega vector Tac Scan, but have never been impressed with the plain woodgrain converta-game cabinets. A collector in Virginia put together a custom Tac Scan cabaret including some cool custom sideart designed by another collector. Check it out.
Tac Scan Sideart
Daryl, a collector out in Virginia, created a cool custom mini cabaret version of Tac Scan and asked the arcade collecting community if anyone would be interested to design some custom sideart for the cabinet.
Jim out of Fort Collins, CO whipped up some sideart by repurposing the artwork from the Bezel. Check out the image of the artwork, as well as photos of the left & right of the cabinet with the artwork applied.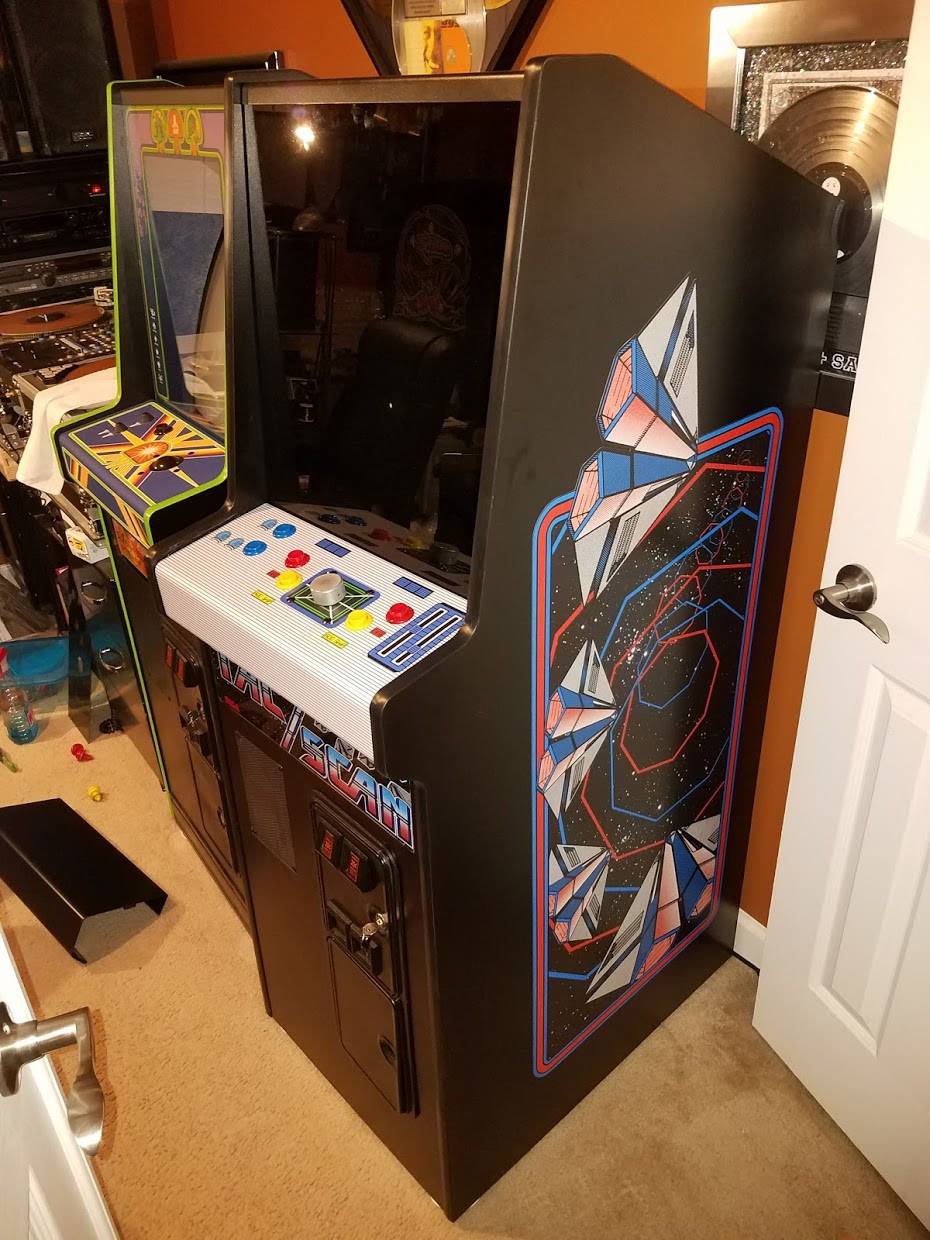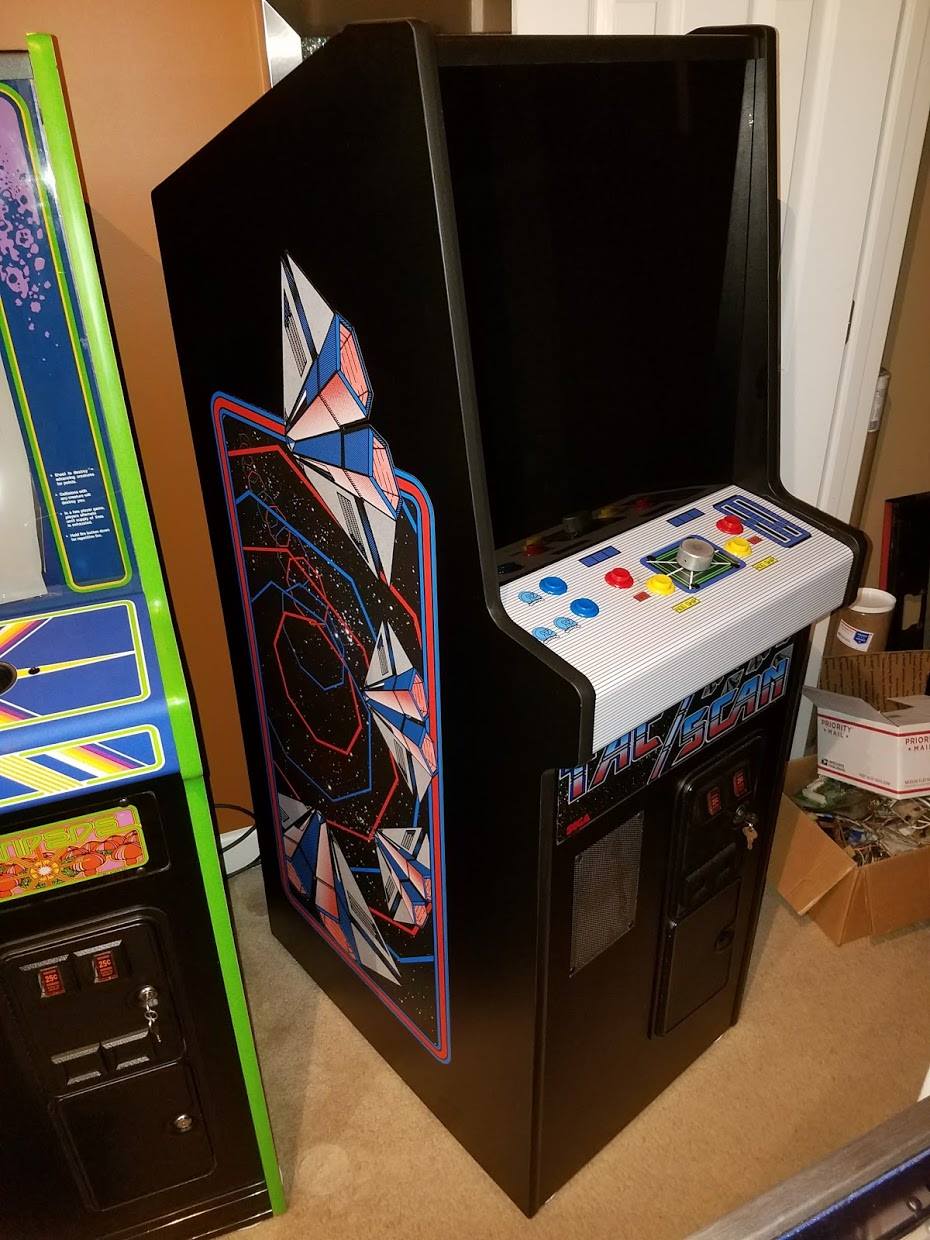 Jim did a really slick job repurposing the original design work into a new composition. By adjusting the size / placement of the ships and using a common design principle to have a ship break the surrounding container, he has created a greater sense of depth and movement in the static artwork. I think the omission of the Tac Scan text was a good choice for the final prints, the simplicity strengths the artwork overall.
If you are looking to print some custom artwork for your Tac Scan, get in touch with Daryl and ask him about his this awesome custom build – he might be able to provide some guidance.
Here are some similar arcade posts
If you enjoyed this post, please consider to leave a comment or subscribe to the feed and get future articles delivered to your feed reader.