Atari Assault is a blast, I've been researching lately into what it would cost to add one to the collection or worst case, piece one together. For readers who may be working on a restore, this is the first in hopefully a series of posts of recent auction data to gauge what parts to an Assault are worth.
Value of an Atari Assault Boardset
There are a number of folks who own an Assault that are looking find a boardset to complete a restoration. Here is a recent eBay auction that seems to appropriately capture the value of an Assault PCB.
Total Cost: $245.95 ($225 Final Sale + $20.95 Shipping)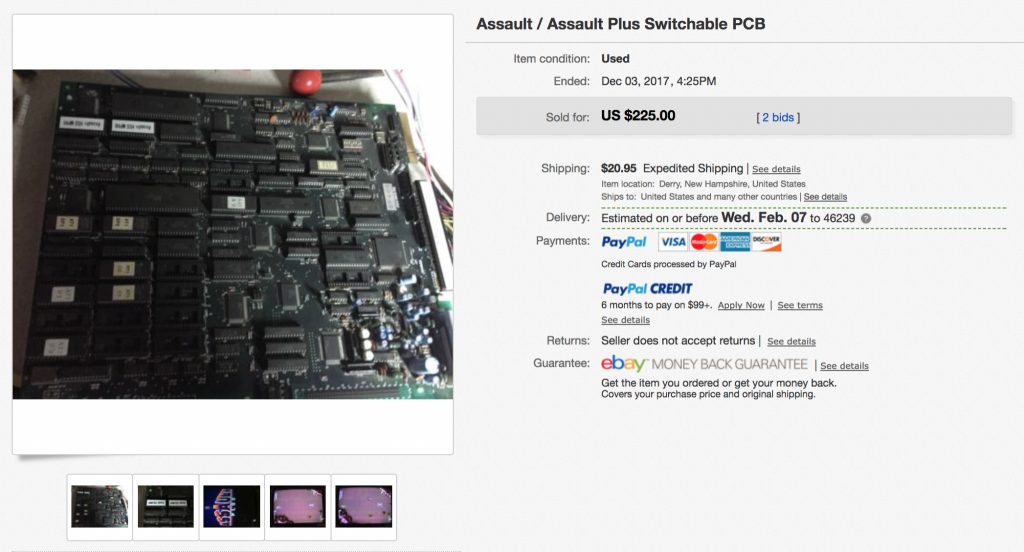 The photos from the auction showing the PCB, a cool high score save kit/game switcher (more on that in a second) and a couple photos showing the game working.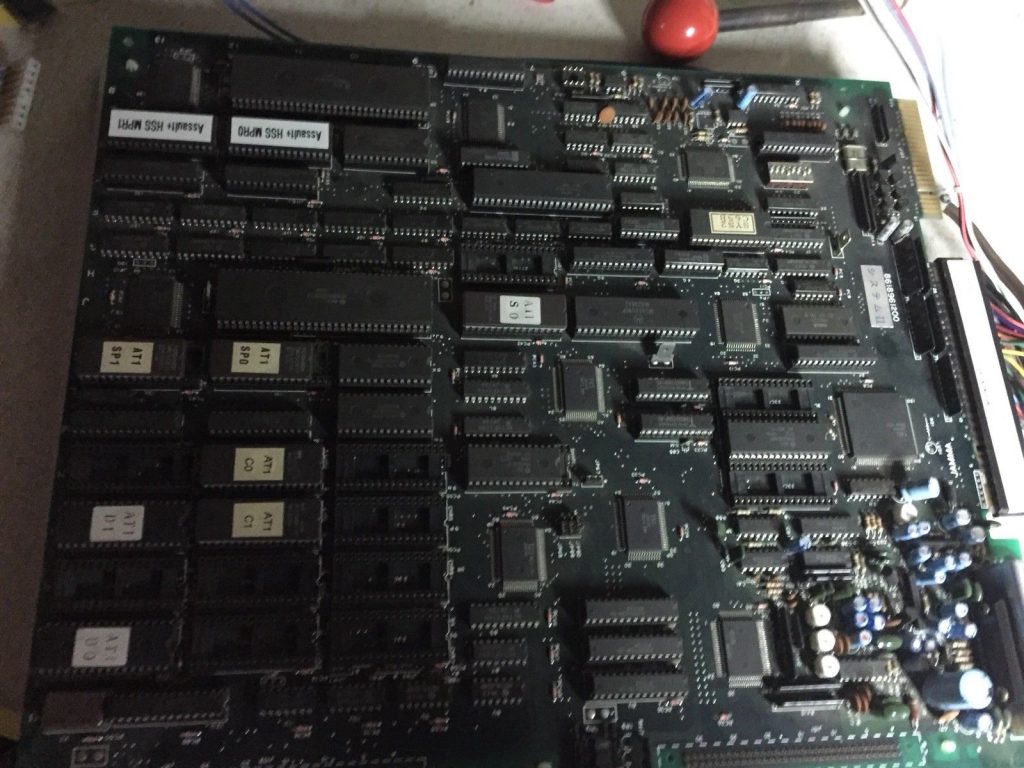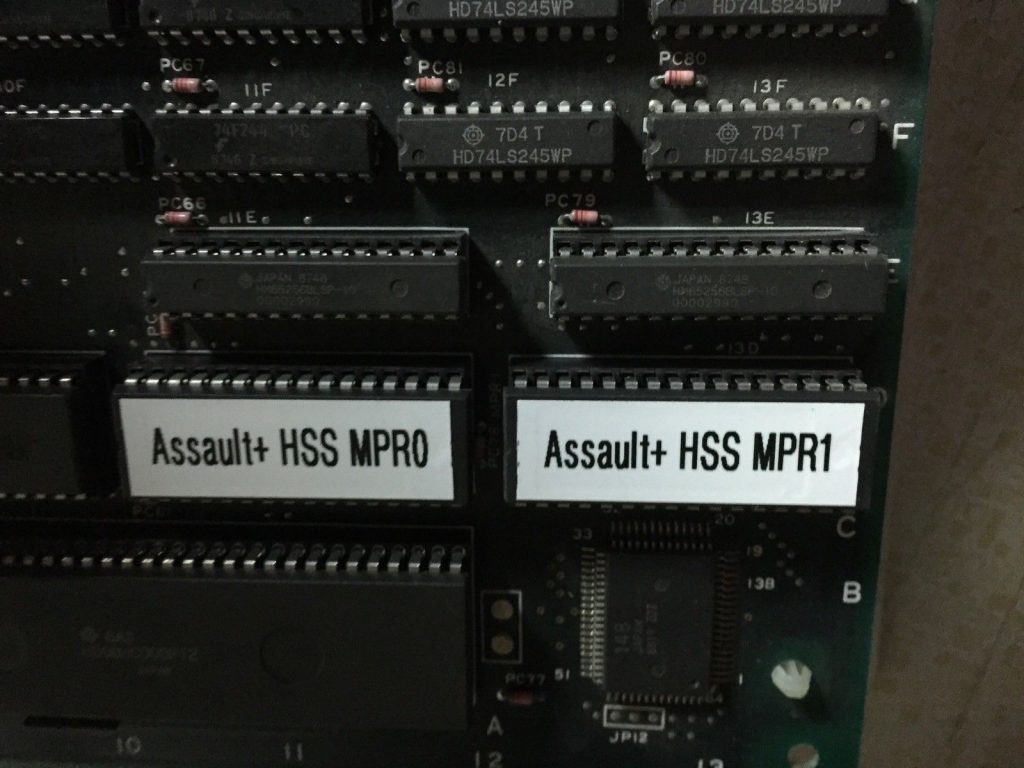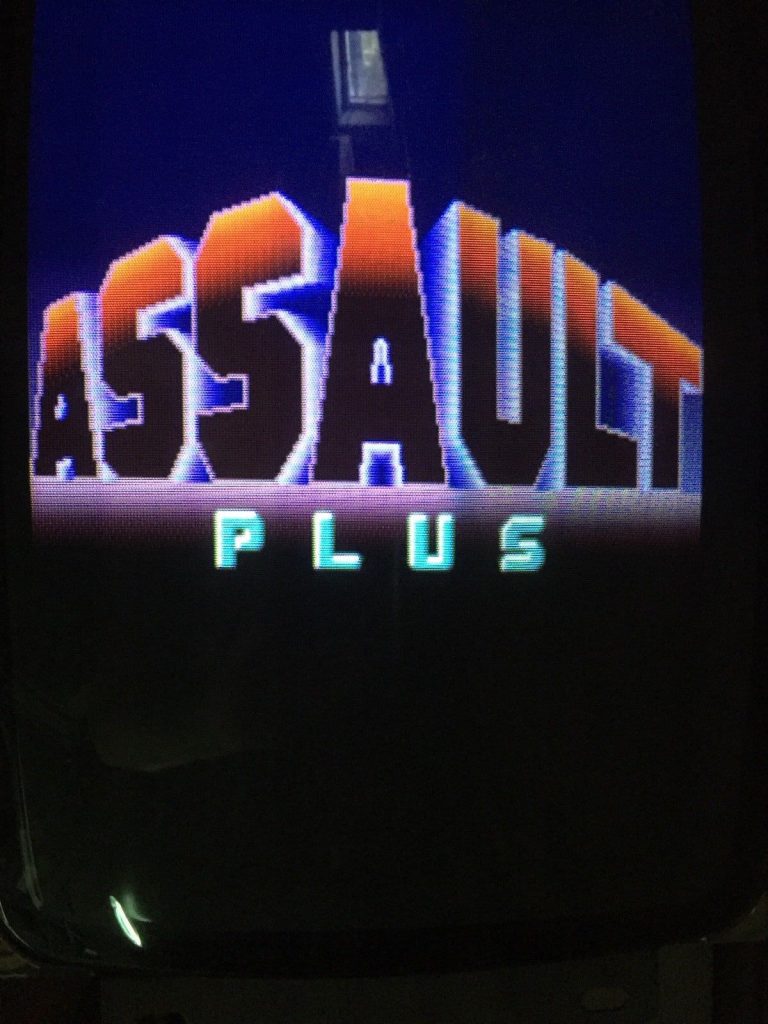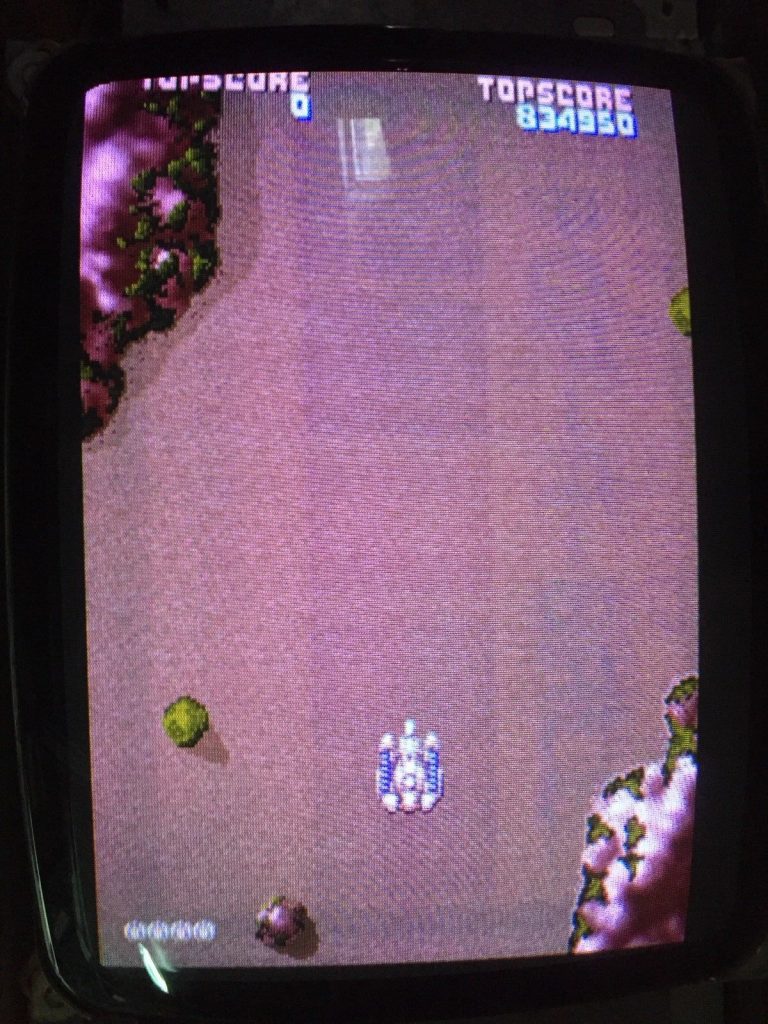 This particular boardset has a custom High Score Save Kit and has apparently been configured to switch between Assault and Assault Plus. This Assault kit was developed by Matt Osborn and is crazy reasonable at $40 shipped and easy to install. Matt is a great guy, check out his Assault High Score Save page if you are interested to purchase a kit for your existing game.
Closing
Values on games are changing all the time, in particular due in part to some recent trends surrounding increases in popularity, demand from barcades and accessibility due to social media.
If you have an Atari Assult you are trying to appraise to find out what it's worth, I'd be happy to provide an up to date review. Send me a message on my contact page.
Here are some similar arcade posts
If you enjoyed this post, please consider to leave a comment or subscribe to the feed and get future articles delivered to your feed reader.