In August of 2017, a collector just outside of Cincinnati OH came across a complete Universal Magical Spot a couple of miles from his home. Here are some photos of the game and a little bit about its backstory.
The Magical Spot with (possibly) a single owner
When Adam picked up the game in Aug. he shared some photos of the cabinet on Klov, it was in excellent condition. Based on the backstory that was shared, it sounds like this game may have been purchased new and never changed hands:
This Magical Spot was in a family owned bar near my home on the eastside of Cincinnati. The parents who owned the bar had always desired to expand to other games, but that never came to be when the bar closed its doors in the 90s. Even after the parents passed, the son kept the game tucked away in storage.
Here is one of the original photos that Adam shared showing the front of the cabinet: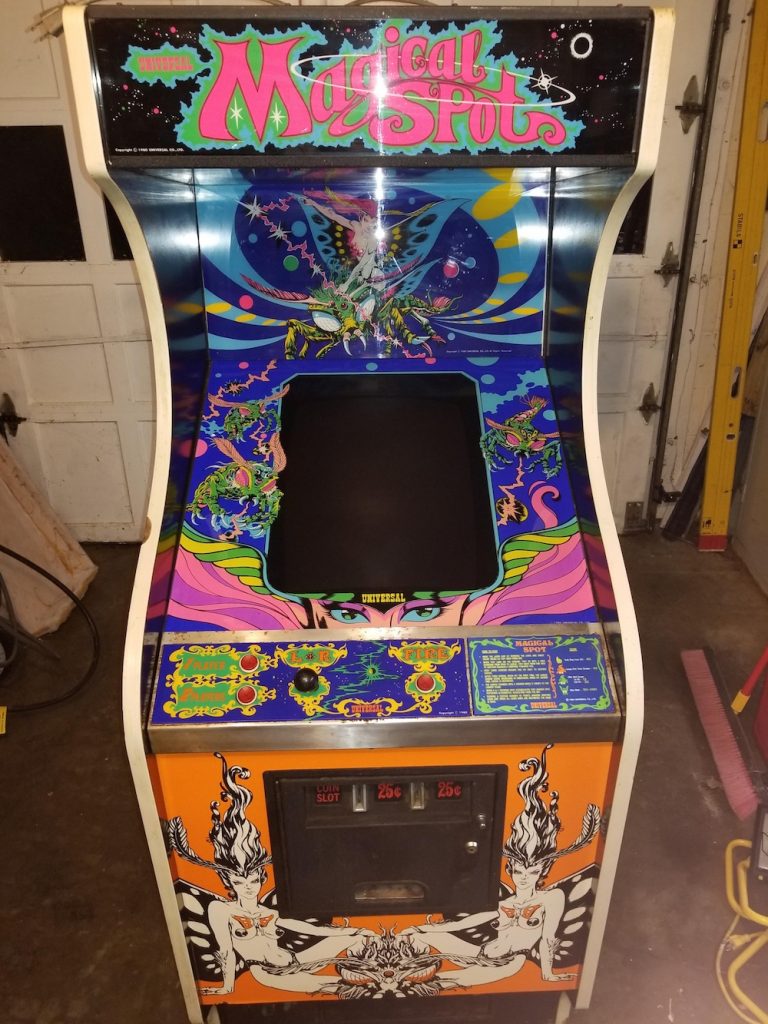 Purchase in October
When Adam shared his pickup in Aug., a handful of collectors expressed interest in purchasing the game if he ever decided to sell – including myself. In Oct. I shot him a quick note to touch base, and we were able to work something out. I feel fortunate that Adam was willing to sell the game to me without having worked together in the past – thanks again!
From memory, Adam thought that the game had been up against a window – which explained the notable fade on one side of the cabinet that can be seen in the second photo below. For some collectors that may be bothersome, but I like the games in my collection to have some level of patina to show that they have a history. what struck me was how nice the back of the cabinet was, still a nice white color and the nameplate wasn't gouged and scratched up.
Here are some more photos of the game: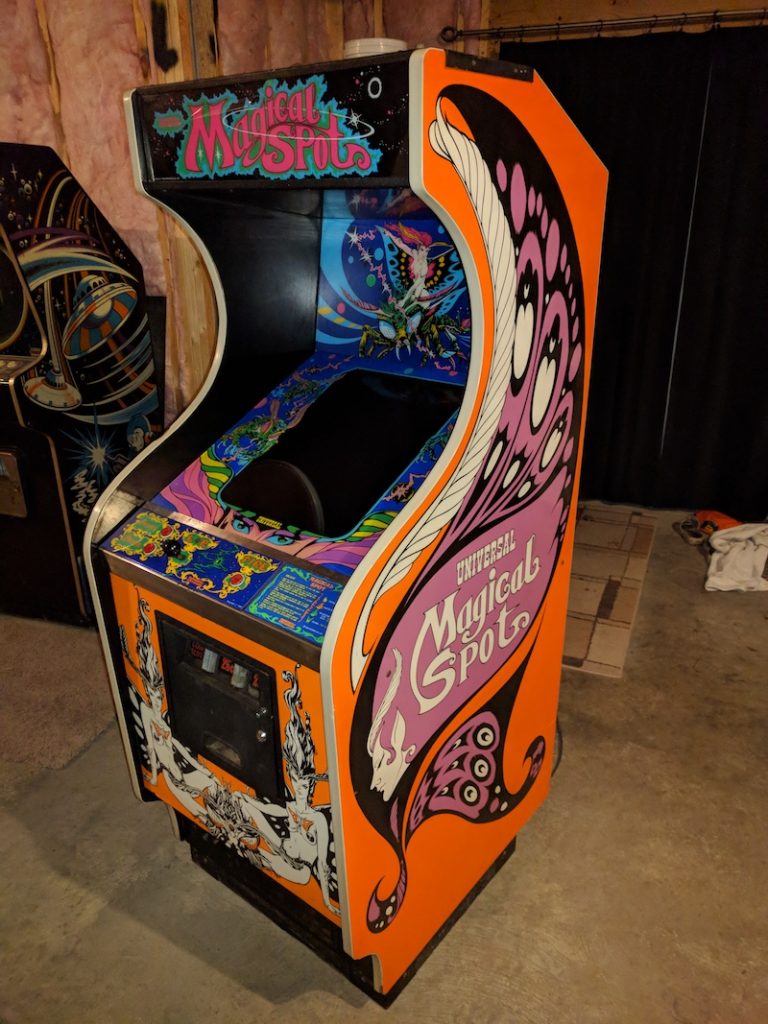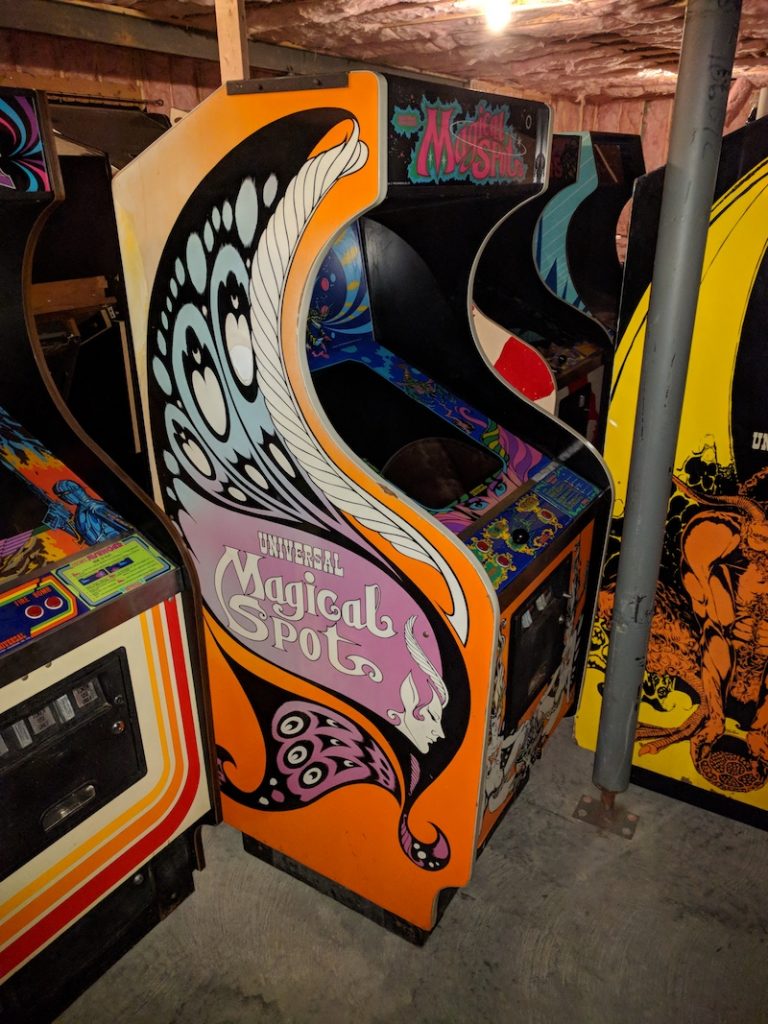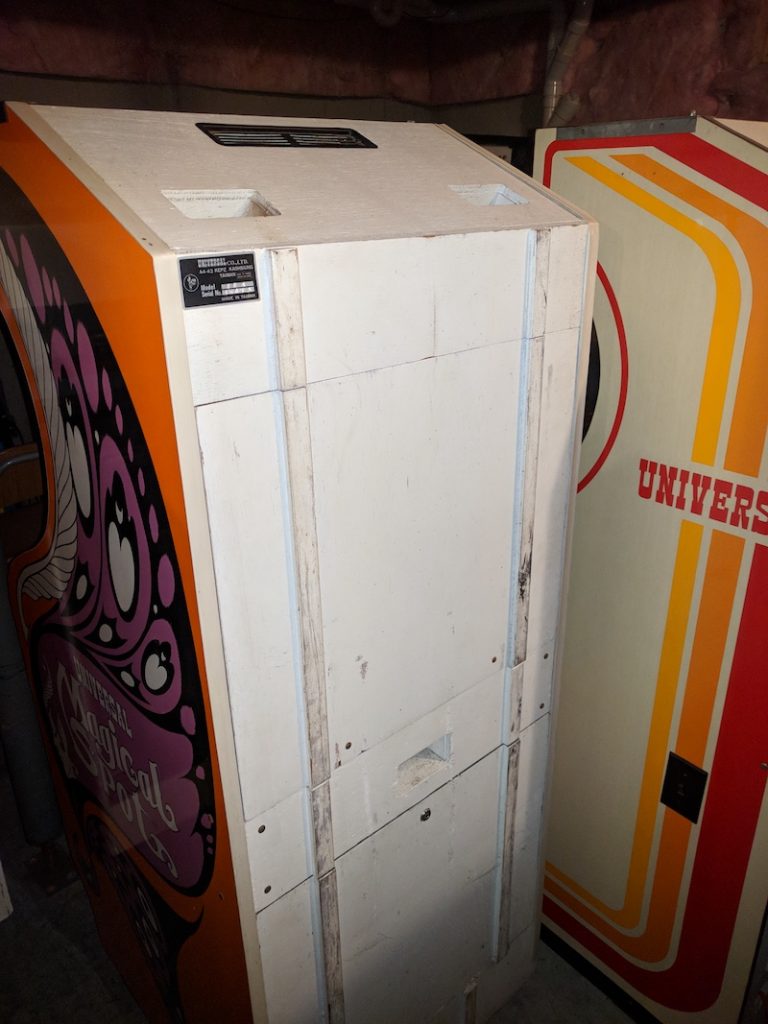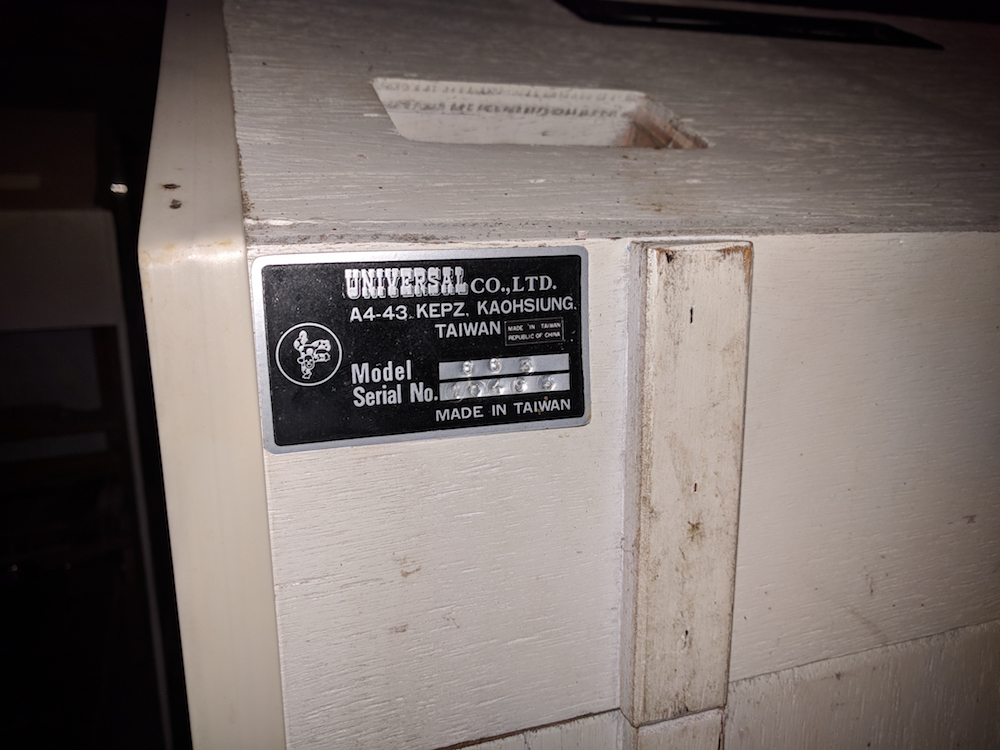 Closing
For the original owner of the Magical Spot – I'd be interested to update the information to better capture the history of the game and the bar itself. If you see this post, please drop me a line.
I'm always interested to purchase more of these classic Universal games – a couple of ones that would be great to add would be Cosmic Monsters, Zero Hour or Space Panic. Please don't hesitate to contact me or leave a comment below if you have a Universal game you would like to sell, regardless of where you are located.
Here are some similar arcade posts
If you enjoyed this post, please consider to leave a comment or subscribe to the feed and get future articles delivered to your feed reader.