Uncategorized
Just a short note to let everyone know that I closed up shop on my six month lived Facebook group for arcade collectors. With all of the time that will go into the CoinOpSpace.com arcade game forum and with the strength of numbers in the Arcade Junkies arcade collectors Facebook group, there seemed no need to continue. The question is whether Arcade Junkies will continue to grow.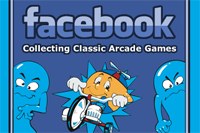 ---
Lighting must strike multiple times. Or that must have been the thought for any venture capitalists that invested in Nolan Bushnell's personal home robot start-up. Who knows, maybe he funded it all himself, but in retrospect it is hard to look at this article seriously.
A small writeup in the November issue of Joystik 1983, I don't think that this humorous read could be any more dated; (more…)
---
Has this ever happened to you? Three years ago during the course of my normal working day my Firefox was corrupted and all of a sudden I lost 100's of bookmarks never to be seen again. Gone! Poof! Now, I had backed them up, but like any normal person, did I back them up every day? Hell no.
Immediately I thought, "This is ineffecient, surely there must be a better way of storing offline booksmarks." At the time online 'social bookmarking' services, where we store and share bookmarks with others, were just coming into prominance so I gave it a shot and never turned back. Why is this important for bookmarking arcade game resources? Read on and I will explain in depth. (more…)
---