Welcome to Rotheblog, collecting arcade games in Franklin Indiana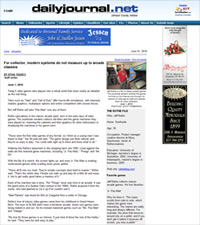 Greetings! I want to welcome those of you who read the article in the Franklin Daily Journal paper about my passion for collecting arcade games.
If you are visiting today as a result of reading the article, either you wanted to learn just a little more about me, or maybe you grew up in the arcade game era and are thinking about picking up a game or two yourself. Feel free to contact me at any time with questions.
Looking to learn more about me and collecting arcade games?
If you want to know more about me, how I started this arcade game website, and where my interests lie please visit my about page. That page will talk a little bit about how I got started in this crazy hobby, how to get connected to other collectors in the greater Indianapolis area, how to start your own collecting website, even how to correctly pronounce my last name.
Looking to purchase a pinball machine or arcade game?
You are thinking about purchasing a game for your gameroom, or mancave and you have questions about where to find games, how much to pay, how hard it is to fix them and what is involved in restoring them. I have written a ton of information about these subjects on this website – at any time I encourage a general search using the box at the top of the page.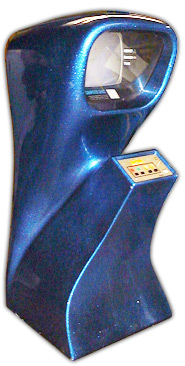 If you would like some direction on where to start, here are a couple of suggestions;
If you would prefer to just buy one cabinet with all of the games you can read this article;
Tracking down that arcade game from your childhood
I haven't personally seen too many arcades game come out of Franklin Indiana. That isn't to say they aren't around, but more than likely you'll have to travel into Indianapolis to find what you are looking for.
But how do you find a specific game?
As I mentioned in the interview, there are a couple of mainstream sources – eBay and Craigslist. Set your expectations accordingly with these two websites.
eBay – A nicely rounded secondary sales channel that will give you a good mix of 'retail' priced games as well as good deals. Do not set your ideas of what a game should cost, or is worth from one game that are listed in the high $800's to mid $1,000's. Monitor the same game through eBay notifications or RSS feeds over a period of time to get a bell curve distribution of what that game typically sells for.
Craigslist – Highly competitive, folks serious folks use an RSS feed to track new listings, some have notifications sent to their mobile. Just know that the really good deals do not last more than an hour or so. Most games that are listed longer are usually a little overpriced (which you can use that information and compare it back to your research on eBay)
The other source to find games is to network. Get hooked in with the arcade game forums and start meeting people, and building trust. Its a long process if you are looking for just one game, but if that one game you want is hard to find, this may be the only route.
That's an arcade game collecting introduction for Franklin, IN
I'm curious to hear your thoughts and comments on the article, and on this page of information. I look forward to hearing from you all, and Happy Gaming!