Star Wars Arcade Game – Resources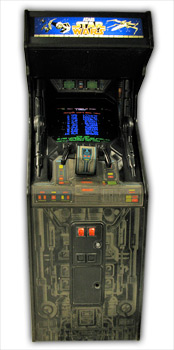 Atari's Star Wars arcade game is one of the most popular of all time, with nearly 400 collectors currently on VAPS listed as owning one.
If you own a Star Wars cabinet and the game works, you are in great shape! Unfortunately, not ever Star Wars video game is a peach, operating fairly maintenance free. Star Wars has its own quirks and issues and one this page we hope to provide the resources you need to find everything from repair tips to restoration information.
Contact Me if you would like to suggest any additional Star Wars arcade related resources to add to this page. May the force be with you.
Star Wars Arcade Game Documents
Star Wars Arcade Game – Electronics
Star Wars Arcade Game – Artwork
Star Wars Arcade Posts