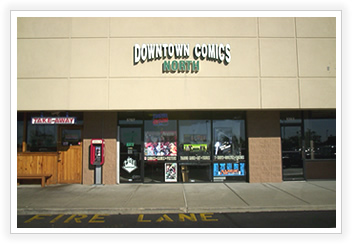 Location : Indianapolis, IN
I went to this store on a regular basis when I worked at DGS Group on the north side. A big store, but it doesn't always have
things in stock. The guys who work here are fairly friendly, always professional, but a little standoff-ish.
---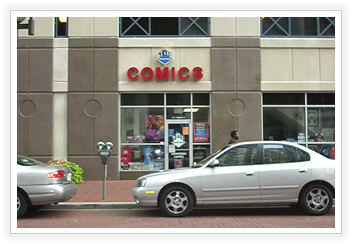 Location : Indianapolis, IN
This is the dream comic shop that every fanboy. With a great store, a friendly staff of knowledgeable guys, and people who always ask if there is something you need without being pushy, Downtown Comics is the Comics chain that only a big city atmosphere, right in the thick of things downtown, can support.
---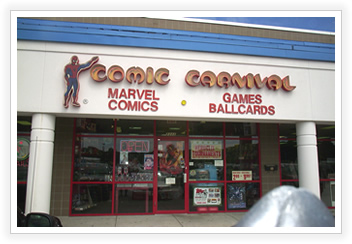 Location : Greenwood, IN
came to this store on my very fist visit to Indianapolis in June of 2003, and have been a regular customer since. Although the employees and crowd can be the anti hygiene kind of crowd, everyone there is still very helpful and they usually have anything you need in stock or will gladly order it for you if they don't.
---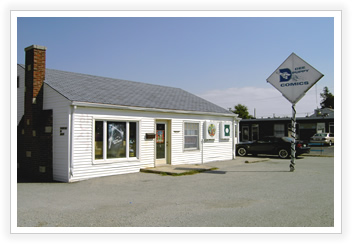 Location : Indianapolis, IN
Dee Puppy was a comic book store that I visited once a couple of months after we moved to Indianapolis. I figured that it would be one of usual causalities when exploring a new place. The store was a dump, with boxes everywhere blocking most importantly, anyone from getting to the new comics.
I had no intentions of ever going back there, figuring that whoever ran the store didn't care enough about their business to make an effort to help out any and every customer. Then a friend of mine started to date the owner, and I gave it a second chance.
The store was much nicer inside, I talked to the owner, a truly upstanding guy, and I heard the story of why the place was a dump. It basically came down to his buying 10,000 comics for $200 and having no where to put them. From a business perspective, I can give him the benefit of the doubt.
---