I came across this dog photo on istockphoto.com today and found myself laughing hysterically out loud at work much to my embarrassment.
Cute, content little dog (not my preferred breed, but serves the purpose) mid stride with a big 'ol rubber chicken in his craw. Captures the moment perfectly.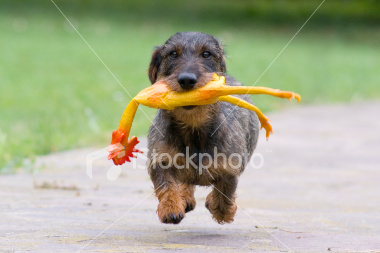 I know there are sites out there dedicated just to cute pet photos, and this probably doesn't touch the adorable level, but I wanted to remember today with this photo at least:)
---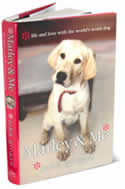 It isn't often that I read books. I get most of my news related content online, and that is about all I read is news related to my niche interests. But, a book with a cute puppy on the cover, all about how crazy he was for one owner and glowing praise from everyone who read it, I figured, what the heck.
Sarah and I started to read this together last December over our Christmas break and all the traveling. Only this week did we finish it.
A very touching book. It was sad, you knew that the author would outlive the dog in the end. But he makes Marley seem larger than life so you feel a little removed, like this dog was going to live forever. He had described this dog so vividly, you could feel, touch and sense him, so when it was time to let him go, for the vetrinarian to put him down, Sarah and I were right back in that back room looking down at our puppy.
The story itself was solid, but we just thought his storytelling was so casual but before you realized it, you were wrapped up in this dog, you can really tell what a great writer this John Grogan is.
---