I spent..a stupid amount of time trying to figure this out, and am going to bed without a true solution. So, if you have used Randy Fromm's flowcharts for troubleshooting an Electrohome G07 monitor and can help me out, that would be awesome. (more…)
---
Yesterday I made a trip up to the Fishers on the northside of Indianapolis to check out Ace Gameroom, which opened it's doors in November of 2008. Ace Game Room sells everything you might need for your upper end gameroom, neon signs, pool tables, bars and of course, arcade games and pinball machines. This isn't necessarily something that your average collector is interested in as they tend to decoration their gamerooms with one of kind signs and classic authentic game artwork. However, Ace Game Room is smart in that they have positioned themselves as the pinball collectors friend, and I was impressed.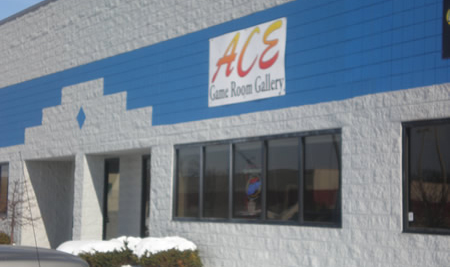 ---
Interesting post from the Klov arcade game forum from the week, tools for repairing arcade games.
The original post was titled 'Which tools should be on the ultimate test bench?' and there were some awesome contributions for tools that are needed for diagnosing and repairing arcade games from monitors, to power supplies to PCB (game boards).
Have suggestions to add to this list?
Should it be broken up by section – meaning should we list the tools needed under 'Monitors', 'PCBs', etc.
Should it be categorized by beginner, intermediate or advanced?
What tools are missing?
Can we add links for best place to buy these tools?
Can we add definitions of the tools and how they're used?
Even tools you might make yourself. Leave a comment and I'll add your suggestions so we can fill out this list for anyone interested in trying to repair their own favorite classic arcade. (more…)
---