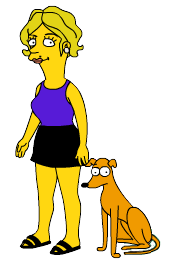 I never did post this, and saw it on my desktop this morning so I thought I would.
Here is Sarah's version of herself that she did in August on the Simpsonize Me website. The dog is there only because we have a dog, you don't really get choices with that. Otherwise, the rendition didn't come out all that close. There may be some small features that are the same, but mine looks a lot closer that is for sure. My mom had a similar experience, I wonder if it truly was the women that had a harder time finding matches.
---
Like I said, I haven't updated my blog much, and it has been less than I thought as I work harder on the WordPress version. But I thought this was so awesome that I had to post it here.
I have started to see these around, and the commercials didn't make me realize this was something you could do.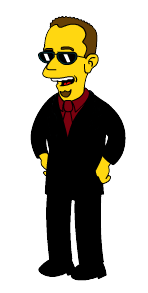 Check it out at Simpsonizeme.com
---