I am late to the game, but I have gotten so much interest through my website about The Dark Knight, that I thought I would keep the viral media pipeline flowing.
Here is the cover of Wizard magazine, a tongue in cheek comic book price guide, news, and review vehicle.
I am not crazy about this image of Heath Ledger as the Joker, it wasn't the best shot for Wizard Magazine to use. Joker looks a little constipated.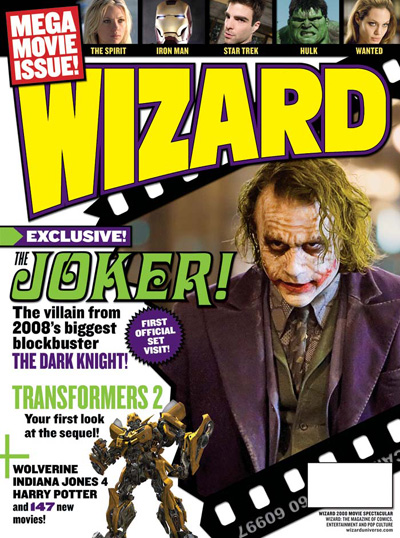 ~ Edit 12/10/07 I knew it was only a matter of time before we saw this photo of the Joker without the trade dress. The full body photo showing all of the Joker is much better in my opinion, much more maniacal.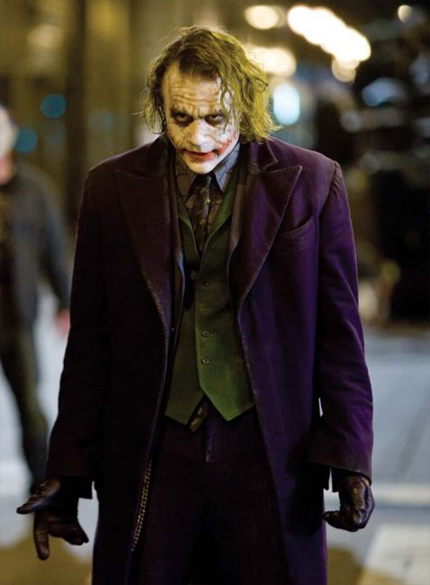 ---