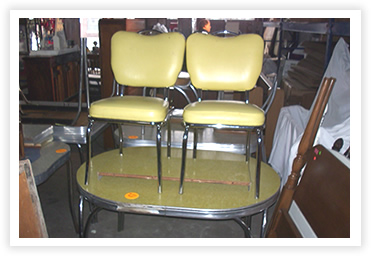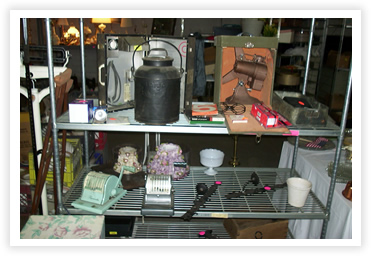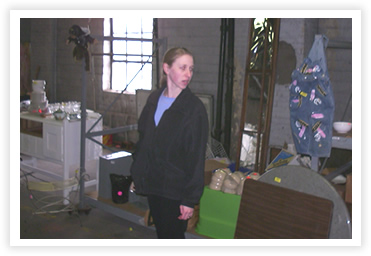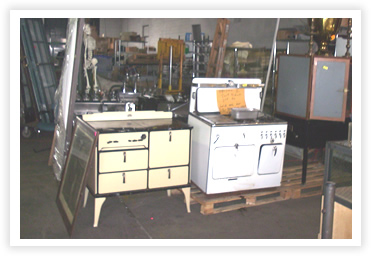 Sarah and I were headed downtown to stop by the office, and make a return at the mall, and we came across signs for this estate sale. Me looking for a bike I decided we'd turn around and go. But we didn't find it. We drove around the block, with no luck. And driving around just south of McCarty is not a good area, really poor, so that made thins even more fun.
On our way home we saw the signs again, and decided to give it one more shot. Well, we missed a tiny 8.5 x 11 sign, and we found our way in.
I found out later, these run down old buildings and storage garages are the old Dow Chemical Buildings that just went for 250 large. But not to stray, the sale had all sorts of cool old stuff, that if that was my thing, I could probably have picked up some great deals. Instead we left with a set of filing folders for a dollar. But you see some of the stuff, and how much there was from some of these photos. The one with the yellows chairs I thought Christine might like.
I also found out they were selling four drawer, in nice shape, filing cabinets. So on Tuesday I came back with Glenn and bought one for the office. We also toured around inside the Dow building. I guess they were selling the spaces real cheap. I wonder why. The place was such a dump, and so unsafe, only an idiot would get a place in there. It reminded me of Sherman Park, but about 100 times worse.
Still neat to walk through an old building.
Here are some similar arcade posts
If you enjoyed this post, please consider to leave a comment or subscribe to the feed and get future articles delivered to your feed reader.