Classic Arcade Game WordPress Themes
Designing arcade inspired WordPress 'game' themes was a natural extension of this website combining my passion for WordPress, design and arcade games / pinball machines. Below is a list of WordPress Themes I've built specifically with classic era games in mind, two are free and several have been custom built. I always use vector pieces of artwork from the original arcade cabinets to build these themes, making for a professional custom design.
Get your free theme quote
I can build out your WordPress or static based website to reflect your gaming design needs. We can either modify the free Atari Command theme for you at an hourly rate, customize any existing free WordPress theme, or build you one completely from scratch. Contact me today to get a free quote.
Free WordPress Arcade Game Themes
Here are the two free WordPress game themes I've published to date. Over time I hope to build themes for each of the best arcade games of all time including Centipede, Robotron, Dig Dug and Defender.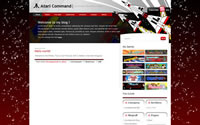 Atari Command
I built this free WordPress theme with the original intent of an Atari games motify, it ended up being a theme built mostly around the graphics from the old classic Missile Command. More about the Atari Command theme.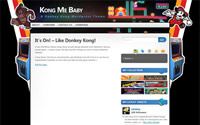 Kong Me Baby!
My second free WordPress theme, I wanted to design a theme as a tribute to Nintendo's classic arcade game – Donkey Kong. This is a customization of the Mystique theme, which has a ton of flexibility and existing features. More about the Kong Me Baby! theme.
Custom Contracted WordPress Themes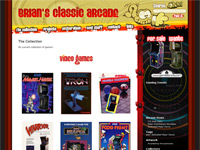 RGVAC
Designed for Brian Jones and his 'Brian's Classic Arcade' site, the goal of this theme was to use some elements from Brian's most favorite arcade games, as well as play on the words 'classic' by incorporating some distressed texturing to give the site some age.
This initial post about the RGVAC arcade game theme or you can visit Brian's Classic Arcade game website to see more of it in action.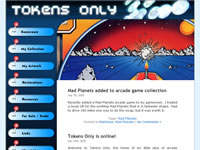 Token's Only
The design for this website was existing and was reworked a little bit to meld into the WordPress framework. I designed the header from scratch for Chris Moore's site, that is originally how we got hooked up. So not only do I make custom themes, I can incorporate a look into a new WordPress website. By far my favorite part of this site are the large graphics pulled right from the old arcade game flyers, and they change when the page refreshes.
Chris is starting to get a hang of WordPress and posting more all the time. Read more about his projects at Tokens Only.com.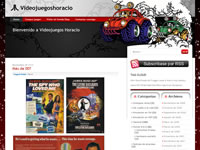 Videojuegos Horacio – Super Bug
This was a fun design. A guy from Spain contacted me about modifying the Atari Command theme with some imagry from the Atari game Super Bug. Easy job, and a custom look, this is easy and fast to do and makes a whole different looking theme. I just added graphics from the Super Bug flyer into the header, changed the RSS icon and removed the marquees for links and the owner took over the rest of the maintenance on the website. Visit the Super Bug theme – Videojuegos Horacio.
WordPress Game Themes in Development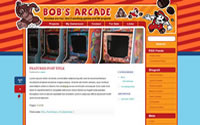 The Donkey Press
Centered around Donkey Kong I haven't yet built this into a core package of theme files, but that isn't out of the question for the future. More about the Donkey Press theme.
Regular Arcade Themed Website Designs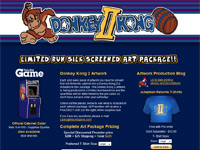 This Old Game – Donkey Kong II Page
Rich at This Old Game has always been really good at getting me content for new news stories, and keeping the vector project flowing, so I told him that I would give him an awesome design for his Donkey Kong 2 artwork page.
Check out the Donkey Kong II design at This Old Game and purchase a set of Donkey Kong II artwork today!