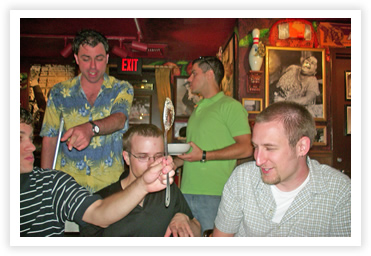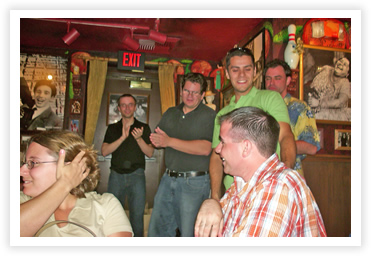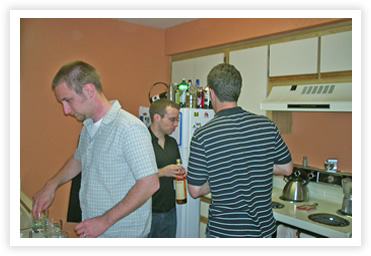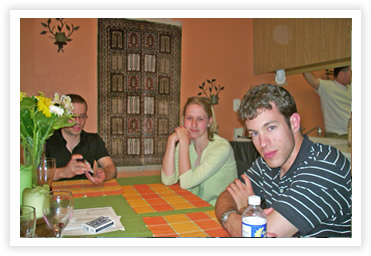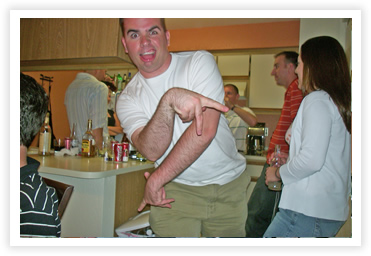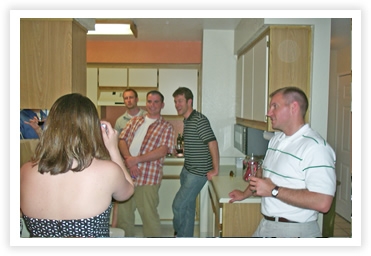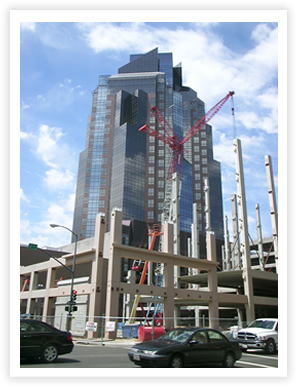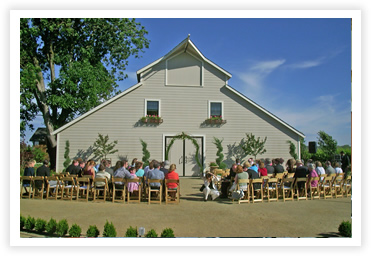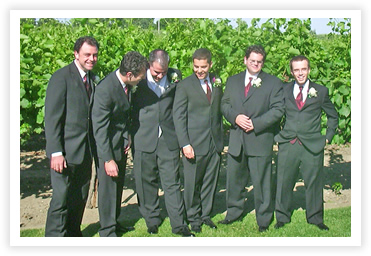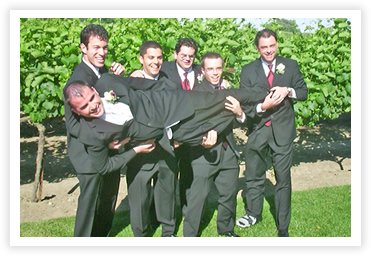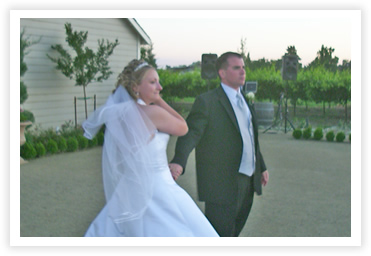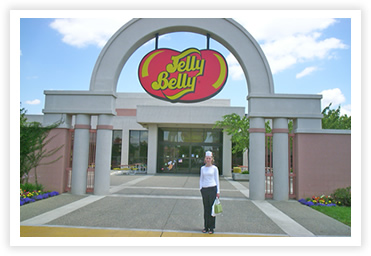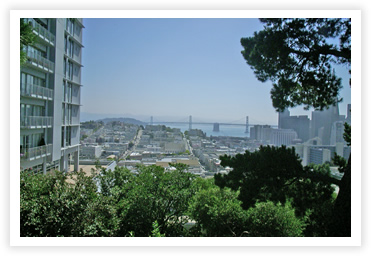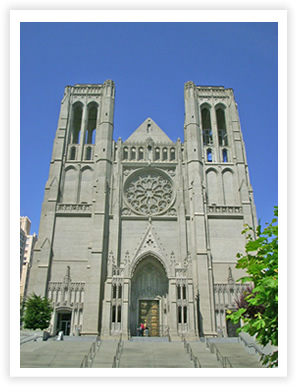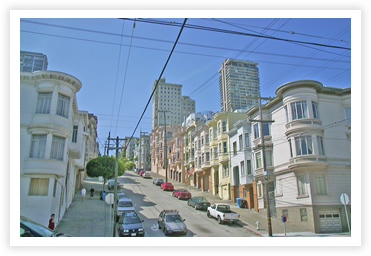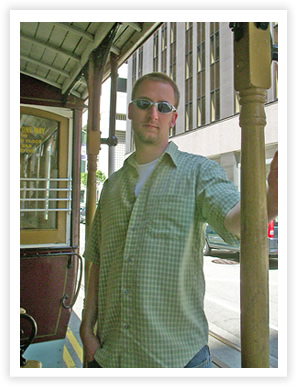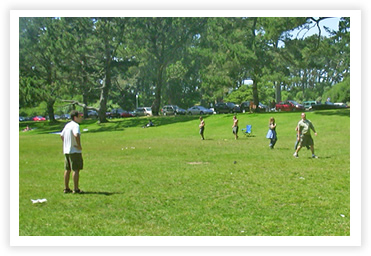 We were looking forward to this trip for a year. I admit I was nervous about the whole thing, and then before we knew it, like it always happens, we were wondering where it went. This is a pretty large amount of photos, and a good deal of work doing some simple Shadow/Hightlight correction on them cause my camera sucks.
We left late after work on a Thursday and spent something like 4 hours in the air flying to Texas and then north of Sacremento. We found our hotel, bought a room for Thursday, with reservations for Friday and Saturday, and crashed.
We slept in on Friday, but did eventually head downtown Sacremento. There are some photos of that. We rented bikes for a day and rode up and down the river the runs to the west of Sacremento and we also walked around a good deal in Old Sacremento. Old Sacremento is a bunch of country saloon type shops selling all sorts of knick knacks and souvenirs, basically everything I was not interested in. However, there were candy shops with barrels and barrels of salt water taffies, my favorite. The kicker, Free Samples! So that meant, you could eat as many as you wanted, in the store, as long as you didn't feel guilty. My limit over two candy stores was probably somewhere around 50 pieces. Ha ha, suckers. Sarah didn't participate as much, but she enjoyed it too. We rode past the stores a couple of times and each time I would ask her, "You wanna go get more free candy?" "Sure", she's thinking, "That is the last thing you need ride now you hyper-bean."
Friday night was the rehearsal dinner at none other than Bucca Di Beppo up in Roseville where Chip and April live. That was a good time, and the first time I had seen a lot of people since our Wedding a couple of years ago. Plus I got to meet Traci, who is great friends with Jerry, Avi, and Michelle. After dinner we got to catch up more and then continued our free alcolhol frenzied binge by going back to April and Chip's place until like 1-2 in the morning. Some things never change, and drinking is one of them.
Sacremento is a really pretty place, all of the trees and brush, and their apartment really reflected that in the earthy colors and whatnot. At the party I talked with John, Chip's old roomate. He's awesome and he has done some really interesting things since college, including getting engaged the prior week in CA to Shannon, who I worked with in the cafeteria at U of M. So long and short of it, lots of reminiscing and good ol fun.
Saturday Sarah and I had to take the bikes back. Then we walked about three miles back across the city to our hotel. We got to see the downtown more and more of the amazing trees and other growth that makes the whole place seem very tropical. Like Indy, few tall buildings, but the city seemed to be spread out over a large suburban area. The main attraction was a 5-6 block open air mall that ran right into Old Sacremento. Suprisingly, I guess I don't really have too many photos of Old Sacremento.
I took a quick dip in the pool in late afternoon and then we headed to the wedding. Really romantic, it was a small setting in a vineyard. But holy hell was it windy. The place settings were blowing over and the glasses were breaking, and it didn't really let up all night. Set right by a river, it got colder as the night went on, it made for quite a memorable experience. But nice little, very short, ceremony. We couldn't barely hear them, the DJ was set up in a way that the microphone was giving them major problems. Great food, cool party favors, and of course, a ton of dancing and more free alcolhol. It has been so long that I have drank four days in a row, and it was a blast.
We got out and on the road Sunday morning at checkout. We made a quick stop to visit a local comic book store and then went out on 80 to San Francisco. The highways are so barren on the sides, but in the middle mediam, they have these gorgeous bushes with blooming flowers, really pretty.
We stopped to take a tour of the Jelly Belly factory and learned all sorts of neat things about how huge taffy is made into small little christmas tree rolls, and how much president Reagan liked Bellys. We checked out the Budweiser factory, but they weren't giving tours on Sunday. I took a photo, but looks like it got messed up cause I don't have it now.
We got into San Francisco around 3:30, and that was a small adventure. Jen Beyer was staying with her roommate from college, who lives there now. I got directions from them at the hotel, and was desperately trying to find my way around. I really only got turned around once before I made a call from a payphone. Dirty area that I made it, I just pulled over with my flashers in downtown, cursing that I didn't have a cell.
We did find their place, and they happened to be up in those apartments you always see on the steep streets, close to the top of the city. It made driving fun, and not fun. We got to see so much from their place, and actually driving over the Bay Bridge, like Golden Gate and Alcatraz, but really the hills are scary to drive on.
We relaxed for awhile at their place and then we headed out for some dinner, Jen, Regan, and Geniveve (roomates). We hit up a mexican restaurant that I thought was ok down in a really dirty part of town. But it really gave us a true experience of the area with all of the interesting bums coming up to you, probably addicts, and all of the colorfully dressed folks. We-hoo, I am from Indiana, Folks huh?
Funny story, we took a cab to the other side of town to get the restaurant. I had given the Avi – Jerry crew a call to see what they were doing, and then all of sudden they go walking by the window. I dashed out and got their attention and we hooked up ten minutes later when we were all done eating. We found a bar down the street that was a small little hole in the wall, but we took over a small little room with a large bay room window like seat in the back. It was loud and fun, we had some video games there that we played, and we had some drinks. At one point I found I was shouting so loud that I looked over and a group of 6-7 locals were staring at me. Fun stuff.
Monday Sarah and I got up at a decent time and took a loop around the city. We went to the top to a cathedral, and then took a trolley down to the docks. By the time we were heading back, we were hungry, tired, and hot. We were desperately trying find slices of pepperoni pizza, but had no luck. The whole city is artistic I guess, all of their pizzas were filled with chickens and greens and junk. We just stopped and got something at their supermarket, Trader Joes, which is like a health food store too, and headed back to Regan's place.
Regan works for Gap, and works directly with the seasonal lines of clothes, and her place is gorgeous. Wood finishes, big, great view, nicely redone kitchen with a stainless steel fridge, I was jealous. We ate some pre-lunch and then got ready to head out. Chip's old buddy from back home Philadelphia, who also lives there now, reserved a spot at Golden Gate Park. This park was huge, it spanned for miles and miles. I was surprised we found them as easily as we did, and I was surprised how easily I remembered how to parrell park this whole trip, even on steep inclines.
We hung out there, the whole group that was at the wedding minues John and Shannon. Easily 25-30 people there, it was a ton of fun. I got to meet a couple of new people too, Tim, Tony and Tom, no joke. Tom was Bruno's roomate in DC, Tony was Tom's good friend, and Tim was a childhood friend of Chip's from Philly. The whole group did some frisbee and played a great game of football for awhile. I tried to take it easy, as I was in the last couple of suggested days of rest for my arm, but I didn't do that so well.
It was bittersweet to say goodbye, I guess we just have to wait for someone else to get married now to have everyone in the same spot again on the planet. I took a car of people including Chip back to Regan's to get everybody's stuff. That was tough being the escort for the day. I didn't mind, it was just stressful driving around San Fran, especially getting used to the lights not hanging above the streets. I just about blew through a red and got smashed.
We dropped people off downtown that were going to the bar again, and we headed out for our flight back in Sacremento. If I didn't say it before, it was so good to see you guys, Jen, Avi, Jerry, Michelle, Traci, Regan, April, Chip, and all of the other cast from college.
It was a long night for us. We flew late into Texas again, and early out of there, not really sleeping all night until we got back to Indy, where Chris picked us up. Sarah came home and zonked for the day, I showered and went into work. But when I came home I passed out for a couple hours. I was tired, but I was happy. I was worried about the trip, but it was a ton of fun and a great memory.
Here are some similar arcade posts
If you enjoyed this post, please consider to leave a comment or subscribe to the feed and get future articles delivered to your feed reader.