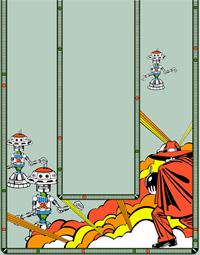 It's been a week, and I don't have dimensions just yet, so I thought I would post what I have. If I haven't said this before, I will say it now. JPG quality is for the web, and is not representative of print colors. So keep that in mind when viewing, that and this hasn't been color matched yet.
Here are some similar arcade posts
If you enjoyed this post, please consider to leave a comment or subscribe to the feed and get future articles delivered to your feed reader.