Taken me longer than I thought, but I got through another vector piece of the oversize Jr. Pac-man marquee. I was going to go to the billboard behind Jr. Pac, but decided to Jr. himself.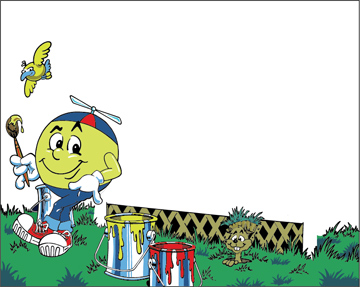 The next piece of the vectorization process for the Jr. Pac-man marquee header will probably be the lamps, or something simple, like the blue ghost. The detail on Jr. was about what I figured, it wasn't a breeze, but it wasn't too hard to trace the lines either. It just took time.
I still hope to be the one person to have a whole set of artwork and produce it as a Jr. Pac-man kit to make your own machine, specifically for converting a Mappy into a Jr. Pac-man. But only time will tell.
Here are some similar arcade posts
If you enjoyed this post, please consider to leave a comment or subscribe to the feed and get future articles delivered to your feed reader.