I don't think I will say anything new here on the new "Dark Knight" photos of Batman and Joker that debuted in the last 24 hours that hasn't already been written somewhere else.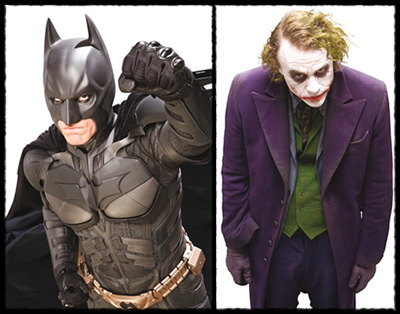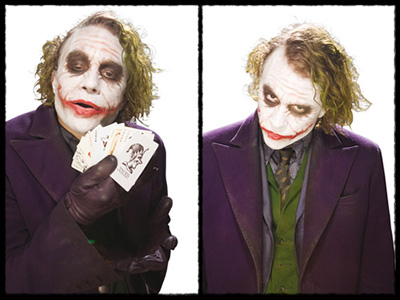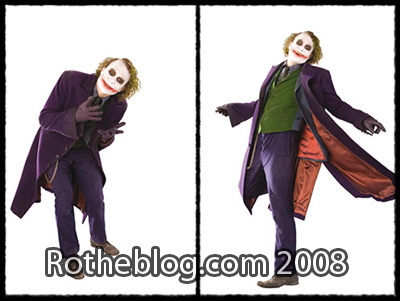 I will just say that I am impressed with the Batman suit. These photos show that there are some significant changes visually to the cape and cowl from Batman Begins, and structurally. Any aficionado has heard that the Batman suit is more maneuverable, and isn't as cumbersome to wear for Christian Bale in this sequel. A coupe of the images of Ledger's Joker, immediately made me think of Tim Burton. Not Tim Burton's treatment of Batman or Joker, but just the white, faceless, ghostlike expression seemed like a page out of Burton's morbid dreamscapes.
I just hope that Christopher Nolan, who has been so great at relating the wealth of information in these stories to some sort of modern, believable explanation. I am sure he will explain, subtly, why the suit changed and why it was necessary. Not like Joel Schumacher (*hiss*), who just thought the suit needed something…oh! Nipples (Sang with an Opera voice).
Here are some similar arcade posts
If you enjoyed this post, please consider to leave a comment or subscribe to the feed and get future articles delivered to your feed reader.