Only two months after acquiring the two blue Nintendo arcade cabinets on the north side of Indianapolis, the second one is sold and gone.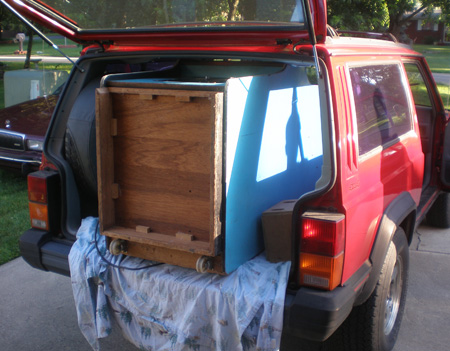 This morning the winner of my Popeye auction came to get the game which is exciting for me. I would have liked to try to fix up the Popeye and see if it was a game that I would like to keep long term in my collection. But from playing Popeye on Mame, my guess is that I wouldn't have kept it forever with my limited space. However, I didn't sell the game on the cheap as a result of this realization. I am hoping to bring another arcade game home, hopefully sometime this month! Stay tuned!
Here are some similar arcade posts
If you enjoyed this post, please consider to leave a comment or subscribe to the feed and get future articles delivered to your feed reader.