Back in June I had this idea, what are the most valuable arcade games? If there was a list of the 10 most valuable arcade games, what would they be and what would the prices be? The more I researched, I could hardly narrow my list down to just 10 arcade games, so I ended up with a final list of 15.
This list is highly subjective, one rare valuable arcade game is worth some amount to one collector and a different value to another collector. I will try to explain my criteria for this top fifteen list of most valuable arcades so read on.
Most valuable rare arcade games criteria
As I built this list of rare arcade games I took a couple of factors into consideration. Listed below is my 'criteria' that I used as the context to write this post.
Number 1 – The arcade game that is worth the most money might not be the most desirable and that is why the list isn't formatted as #1 is the highest price. I tried to find a nice balance between interested collectors and price, and in some cases the small group of people interested in a game might pay more, but another game might be more desirable because it has a larger following.
I hear of a lot more people who would like to own a Cosmic Chasm, but there are only three rumored Blaster Cockpits to have ever been produced and therefore would bring in more money. But again, the audience interested in those Blasters is smaller.
But my definition of 'valuable' is generally – which games would bring in the most coin when sold between collectors. This list is not the most 'desirable', or the most 'popular' list of games so don't confuse it as such. That is why you won't see me list Ms. Pac-man, Donkey Kong, Tempest and down the chart. Everyone knows what games are most popular, just look at the rumored production numbers for games and you can tell which were generally the most popular. Plus, most of those most 'popular' games only bring $400-$600 depending on condition, hardly the class of price I will be listing below.
Number 2 – I ended up leaving prototype games off this list. Prototype games would include Agent X and Akka Arrh, but I decided that this list should be for games that were actually put into some form of production. I have a list right now in my notes of the most valuable prototype games, Marble Man is there as well as some other cool ones. Maybe in the future.
Number 3 – I left off the super rare laser disc games. It was my opinion as well as a couple of others that laser disc arcade games may bring in big money, but they are also only of interest to a certain type of arcade collector. So you won't see the Freedom Fighters and the Esh Aurunmillas on this list either. Dragon's Lair, Space Ace etc. could have made this list based on popularity alone, but the prices currently for those laser disc games fall a little bit lower than #15, so they didn't quite make the cut.
Number 4 – This list is mostly for 'classic arcade games'. In my definition, the years for that range of games would probably be 1970-1988 or so. Definitely no games after the 90's. This list doesn't evaluate gameplay only value. Everyone knows which games are most popular, they're your Donkey Kongs and Ms. Pac-mans, I didn't feel like that ground needed to be revisited. A good portion of these games are valuable because the general player didn't like that particular arcade and no operators bought them.
Number 5 – By default this post is geared towards the American market. All of these games are the American versions / American bread games. European arcades and beyond should have their own context and out of the scope of this post.
As an additional note, I also acknowledge that some games after the 90's are worth more used because they cost more new than the games on this list. In the end, it comes down to a POV, take it or leave it.
Who did I ask?
Well, I'm going to keep that to myself, but lets just say that this list circulated the corners of the US, from Chicago to Florida to California, with input from 5-10 prominent collectors. The list changed drastically from the start to the end, this has been one of my most involved posts as well as one of the most interesting.
The values of Classic Arcade Games are time sensitive
Worth noting. The values for this list of the top fifteen arcade games probably have dropped in the last five years with the market for game prices. Also, these prices may only be applicable right now and another year from now will probably be worth the same. Take a look at the original publish date for this list of rare games and take that into consideration when considering a purchase. But, either way, if you find one of these games stored away in the upper story of a decrepit barn (2x Computer Space pickup from a barn here in Indiana! story on the Klov Forums), you are going to get a lot more money back than your cost to pick one up.
I am hoping that this list of rare valuable arcade games brings in a lot of feedback, and I look forward to what people think. I know there are probably a lot of arcade collectors who wouldn't pay these prices, please don't leave comments telling me such. I know there is a certain class of collector who only looks for the most valuable / fun games and this list is geared more towards them.
Background info about the games
Trying to think of some background information to accompany the rare arcade game and the associated price value I decided to just include some interesting links / snippets of information about the game that are my most favorite. If you have something you think should be added to this list, drop me a line, information or games. I will be keeping the list at the 15 most valuable games, but who knows, depending on popularity I may do the next 15 most rare arcade games. When I compiled my initial pool I had over 75 games, so there is plenty of room to expand.
If you have a link about one of these games below that you think would be of some value to introduce it to the unaware populace, please, leave a comment or send me an email.
The 15 most valuable arcade games in existence
A couple of notes. VAPS = The Video Arcade Preservation Society, and GGDB = The Great Game Database. These are services online that allow you to register the arcade games you have purely to show them off and for collectors to use for reference data in research projects like this one:) Usually the lists have the exact same collectors registering their games, so the numbers for these arcades will be about the same. Those amounts for these games are hardly conclusive of the machines that exist and in this post are not used at all in determining the value, but gives you a least a small idea of the scarcity of these machines and helps the mind wander about the actual supply and demand.
You will notice two different cabinets of Blaster made this list. I could have made those two arcade games one item but because of the great disparity in price, if I had listed them as a range of 4-12k in price, that wouldn't have been accurate and would have gone against the goal of this list. If the two Blaster two prices had been separated by only 2-3k thousand, I probably would have combined them.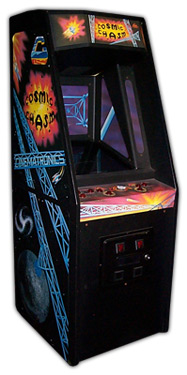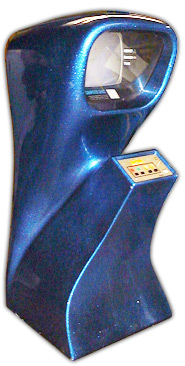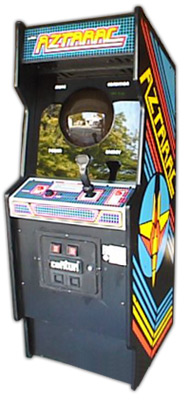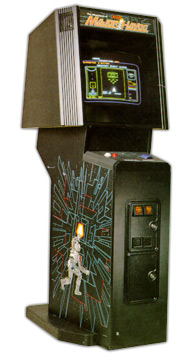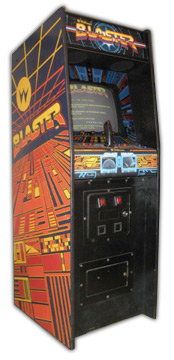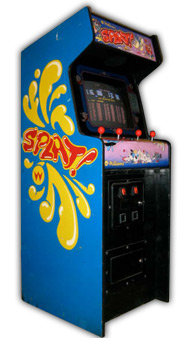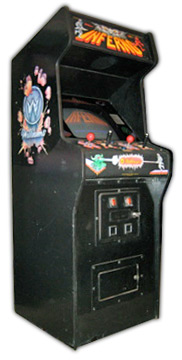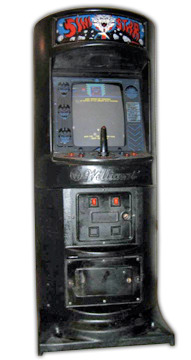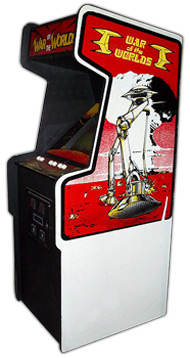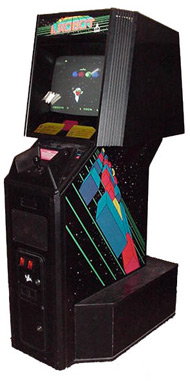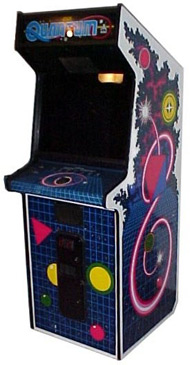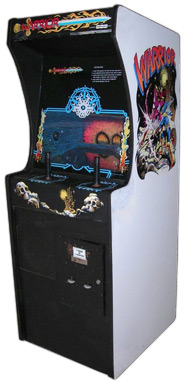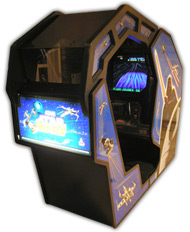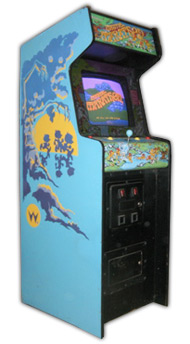 What do you think?
I can't wait to hear what some of you out there think? How close am I? Lets get a discussion going, maybe some of these games shouldn't be on this list at all. I can't wait.
Oh, and here are some of the resources I used for this post about the most valuable arcade games in existence
My Google searches on article about game values
rare arcade games
valuable arcade games
rare valuable arcade
price arcade games
worth rare arcade games
Links related to arcade values and information
Here are some similar arcade posts
If you enjoyed this post, please consider to leave a comment or subscribe to the feed and get future articles delivered to your feed reader.