Ha ha. This just came back on Craigslist. I was hoping it would, I missed writing about it the first time around.
The original arcade of Donkey Kong from 1981. Needs some work, but could be worth thousands$$$! Call Brad
$1,000's you say. Well shoot, time to round up muther and head over there in the pickup to make some moolah.
5 minutes of Google'ing = Price expert
People are funny. They see what they want to. Let's Google for a Donkey Kong arcade game. Oh, here's a store, and they're selling for $1,995. Well, my machine must be worth at least half of that, or three quarters. Right?
Wrong. If you have a big ticket item, (in this definition and framework that would be anything you want more than $500 for) do the research to find out the true value. Here are the two photos from the ad.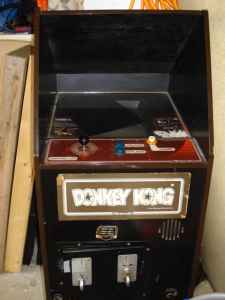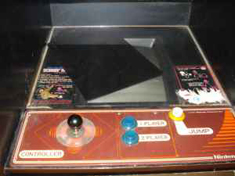 What is a Donkey Kong upright arcade game worth as of this writing? Always subjective, I would say $400 for an 8 out of 10, or 9 out of 10. This guy originally listed this game much higher if I remember right, something like $600. (My memory may be wrong, but at best this guy is deceptive / ignorant) Remember, $600 is a real steal when these machines are worth $10,000. Ha, escalation, each time I say the value it more than doubles 😉 A cabaret Donkey Kong is significantly in less demand, I would say this may be worth $250 working, maybe $300. The economy right now is kind of tough.
I am all for people making money, but do it the right way. Don't do it by trying to pull a fast one on a homeowner who has no clue. Mark the arcade game a little bit above market value, don't create false impressions about the value of the game like some sort of out of touch operator.
At least he's come to his senses and dropped the price on his DK cabaret. This is probably below market value and I would imagine would be snapped up at $125 by someone looking to fix it up and make a hundred dollar or so profit.
Post here if you buy this arcade and tell us what is wrong with the game. And if you want, tell us what you end up doing with it. Unique find for this area.
Update Sept. 30, 2008
A Donkey Kong cabaret could be worth $1,000's. We could be rich I say! Or…maybe it's just worth 'dollars'.
Mike Rochford got the DK mini up in Fishers for a whopping $20. Great deal, well worth it I'm sure. Here's the thread claiming both the Donkey Kong and the cheap Stargate that came up on Craigslist last week.
Here are some similar arcade posts
If you enjoyed this post, please consider to leave a comment or subscribe to the feed and get future articles delivered to your feed reader.