For all of you guys who couldn't make it tonight, I thought I would post a quick update on what is going on with the arcade party down here in Palos Park. My feet are killing me so its a perfect time for a break.
There are a ton of people here, probably right around the 60 people Chris thought he would have. The gameroom looks awesome with Chris's new epoxy sealed Pac-man stenciled artwork arcade themed floor. Here are some photos so far from the night.
Coming in the driveway there is a nice Halloween / Arcade touch, a Missile Command panel with a pumpking basket and some glow sticks.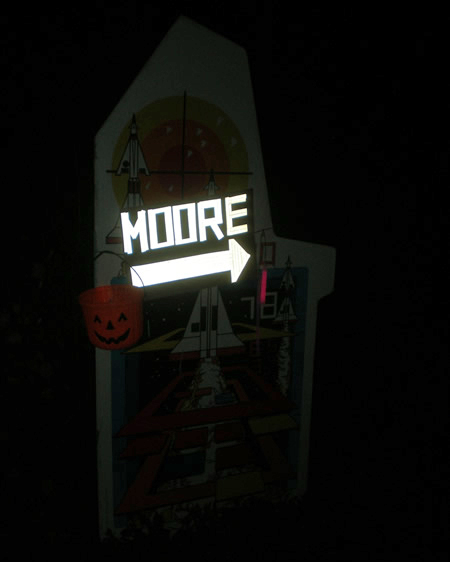 Shot of the gameroom lit up with the Pac-man floor artwork.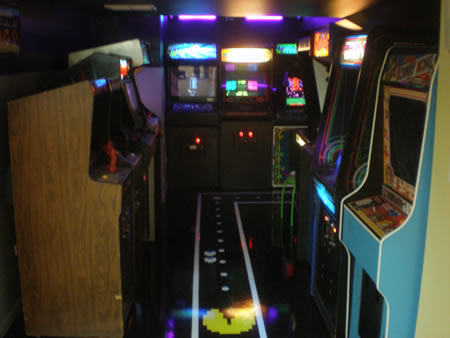 Same shot of the gameroom later on in the night with people packed into the gameroom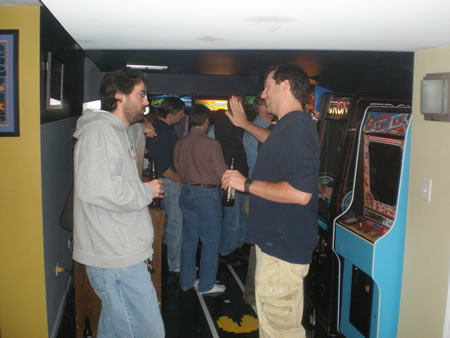 Wii and Rock Hero upstairs and Corona in the R2D2 on the porch this party has been well planned, themed down to the last detail. If you missed out this year, you'll want to come next year. Here is the flyer that I designed for the party. If you want a copy Chris will probably have some extras I am sure.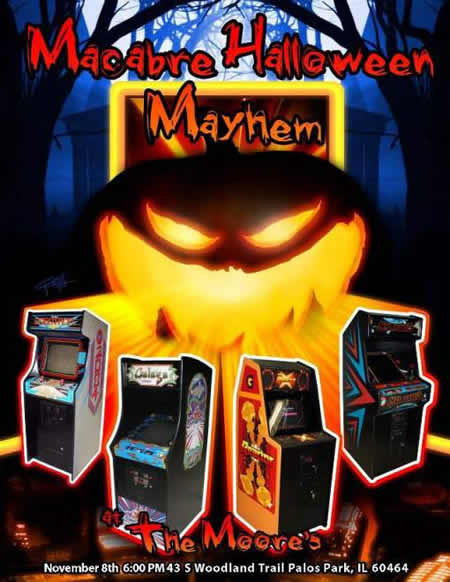 I'm sure Chris will have some more photos posted tomorrow night on his Tokens Only website.
Here are some similar arcade posts
If you enjoyed this post, please consider to leave a comment or subscribe to the feed and get future articles delivered to your feed reader.