I have had some questions about the copyright text in the Ms. Pac-man color separated stencil file. If you take a look really close, zoomed in to ant sized detail, the letters look like they were autotraced. and jagged. I don't know how these were constructed, and not inferring anything at all with this information, just being informative.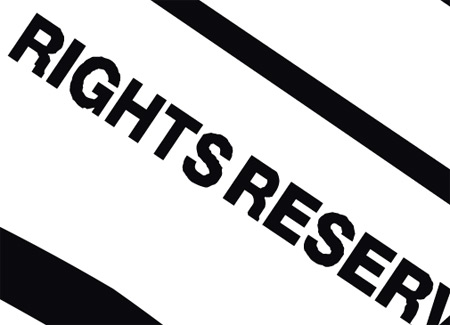 (If you are one of the ill-informed individuals that wants to use an autotrace vector program of any sorts, this gives you a visual on the results no matter what you do.) So the question posed is, should I tape over the copyrights when I stencil and leave them out? Or leave the lettering in? Here is a photo comparison of what I got, you make your own decision.
Ms. Pac-man Copyright Text
I made the decision to leave mine in. You might not be able to tell from this photo, but on the two Ms. Pac-man I had, that copyright text bled together with overspray, and was blurry in spots.

I figured, they stencils can't be worse than that, right? I guess right, here is a photo detail of the copyright on the sideart for my newly stenciled Ms. Pac-man, it is looks great. The kickplate is the same way, crisp characters that in a way aren't faithful to the orignal 😉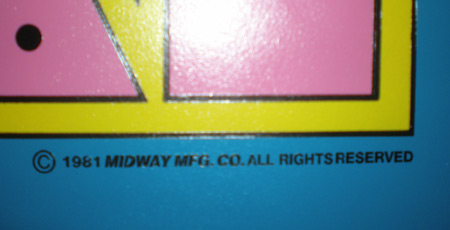 So, I would recommend leaving the copyright in….but you will kill yourself picking out the middle of a letter 'D' with an exacto knife. It's the bestest.
Here are some similar arcade posts
If you enjoyed this post, please consider to leave a comment or subscribe to the feed and get future articles delivered to your feed reader.