I almost missed this a day ago, but Steven P. posted on Coinopspace.com preview image of his vectorization / reproduction progress on A.P.B artwork. For over a year he's been consistently working on the details of the control panel overlay, marquee and sideart. A tremendous undertaking, here is one of those preview images from the thread.
A.P.B artwork has probably taken 80-100 hours
If you own and APB, or have seen the artwork in person, the sideart in particular has a ton of texture and halftoning that makes this quite the challenging piece. Doing vector artwork on all three of these pieces if they were just flat colors could easily have taken 60-80 hours alone, before you throw in the fun raster items.
Here is a detail photo of the A.P.B. sideart;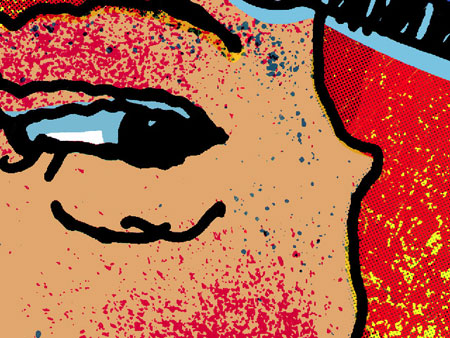 And the progress image of the A.P.B control panel overlay (Image owned by Steven P.);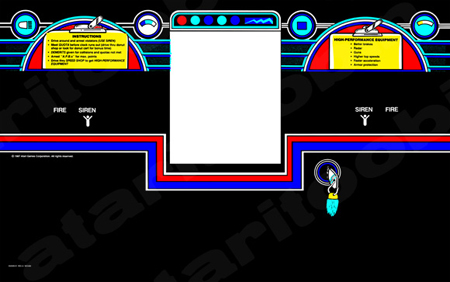 Visit the A.P.B. group to give Steven some moral support, cheer him on whatever. It sounds like he's balancing a bunch of stuff in his life, like most of us, I know that the APB guys are just happy he's stuck with it so long. Especially now that the A.P.B. seat artwork will be reproduced.
Here are some similar arcade posts
If you enjoyed this post, please consider to leave a comment or subscribe to the feed and get future articles delivered to your feed reader.