I had no idea this site was down, but a reader mentioned this to me today. Appears as if Jeff didn't renew his domain, which could be bad news….
Jeff Kulczycki's website expired?
All hear say until I hear back from him, but if you look at the Whois information for the Jeff's Rom Hack website it would appear as though the jeffsromhack.com domain expired on the 6th of April.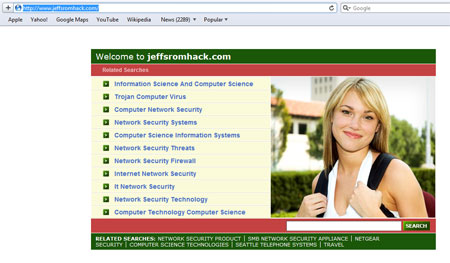 If I remember right, there is a grace period for domain renewal and if he's been in contact with the registrar he might still be able to get his site back out of locked status. Definitely too bad. I hope he does, there are a fair amount of incoming links to that domain and it may be desirable for another individual.
Launched in 2003, Jeff's Rom Hack is the playground for Jeff Kulczycki's different arcade game modifications such as Frogger, Kangaroo, Dig Dug and Phoenix Freeplay kits, enhancement packs for Space Ace and Dragon's Lair, as well as the now famous DK2 (Donkey Kong 2) Jumpman returns expansion pack for the original Donkey Kong.
Here are some similar arcade posts
If you enjoyed this post, please consider to leave a comment or subscribe to the feed and get future articles delivered to your feed reader.