Looking for locations out and about to play arcade games? Great classics like a hideous Battlefrogs and yet another Multicade? Didn't think so. But if you're in the Broadripple area and you really need a fix, these two might fill the need. Here's where they're at.
Locations to play arcades in Indianapolis are scarce
It was such a gorgeous day yesterday I decided to take a ride. I knew it would be quite ambitious, Broadripple from my house is about 17 miles one way. I had been out twice on the year, the second ride I think was right around 10 miles before I got interrupted with a flat. How hard could 34 miles round trip be? Ha ha, yeah…
Apparently with the wind in your face on the way back, very. I originally wanted to verify that the Sonny's Pizza still had a Spy Hunter and Championship Sprint to play in person. The arcade locations listing for Broad Ripple said it was last verified in 2003, quite awhile ago. I had the wrong address I figured out only after I got back, but I was in the right area and didn't see Sonny's. If you know for sure it's gone, let me know, leave a comment. I called the number for Sonny's, I don't think they're around anymore.
But I did find three new locations in the city with arcade games. Here are two of them.
There is a home-made looking Battletoads in the Gamestation. I didn't notice a for sale sign, but it looks like the artwork for the marquee and sideart were printed out and laminated at home.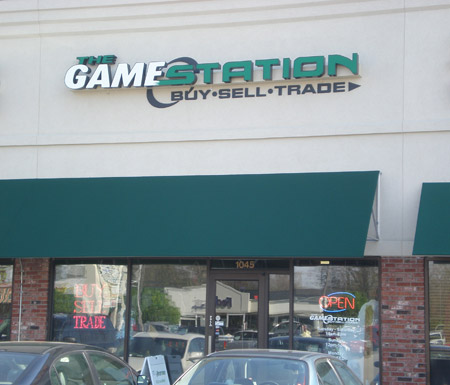 The other location is the Classic Cleaners, also right on Broad Ripple Ave. This laundromat just had a Multicade in it. You can barely see the back of the game with the glorious gold tmolding right next to the 'tanning' sign.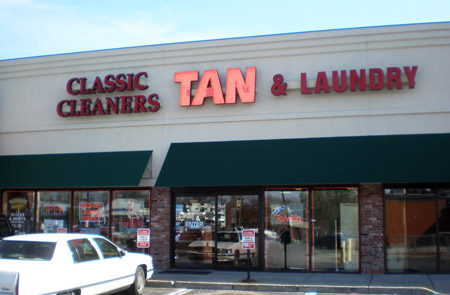 So, there you go. Two locations to play arcade games in Broad Ripple area of Indianapolis. Hopefully throughout the summer I'll try to verify all of the other Indianapolis arcade locations via bike. If you know of any others, let me know, I'll verify those to. Gives me a destination.
Here are some similar arcade posts
If you enjoyed this post, please consider to leave a comment or subscribe to the feed and get future articles delivered to your feed reader.