Today at 3pm EST is the live chat with Alan Murphy, who worked on Gauntlet while at Atari. At Coinopspace.com he actually shared some photos of the original on site Gauntlet test cabinet, which he owns due to a little luck.
Straws not swords for Gauntlet machine
Alan told one of the collectors that he had won the machine, drawing the right straw;
The artists for Gauntlet drew straws on who could own the test machine, I won the draw and have the original test unit in my son's bedroom. The story of it's test was similar to pong in that the game "broke" when the coin-drop was stuffed too full of quarters after the first day of testing.
Here are the photos of Gauntlet as it sits. Quite different from what was eventually released to the gaming public (bottom photo).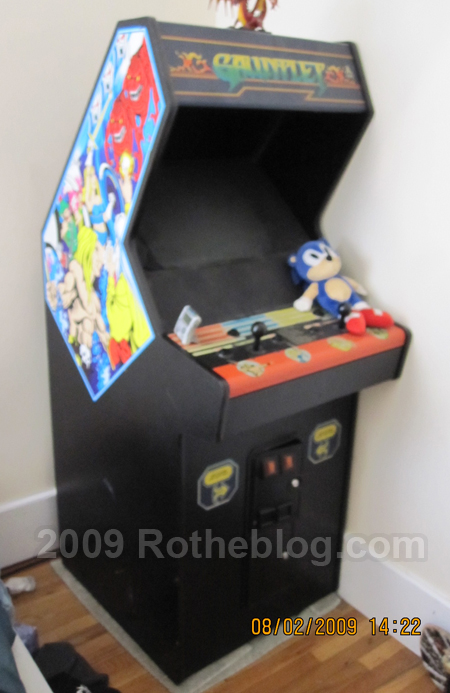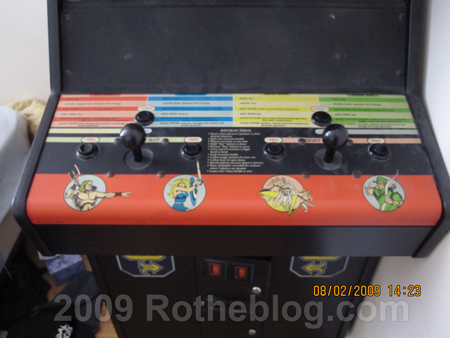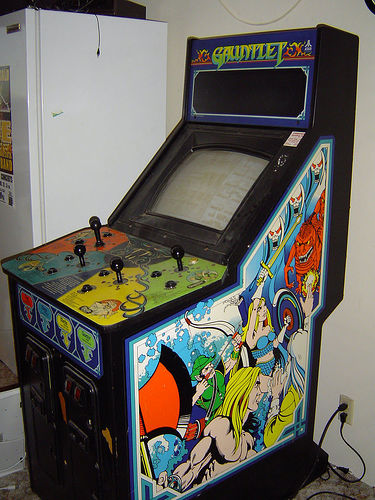 Not sure if the monkier 'Prototype' can be assigned to this Gauntlet, but it certainly is the on site test unit. I don't know if Gauntlet was originally going to be a two player game, but I'll know by the end of today. It certainly is a more interesting and unique cabinet with the 'open' design, better facilitating spectators and providing a different canvas shape for sideart than most Atari games. I personally like that the control panel doesn't have such a wide profile, jutting out from the cabinet like you see on a number of fighting Jamma games.
Seen these photos before? Send us a link, or a the previously published information.
Here are some similar arcade posts
If you enjoyed this post, please consider to leave a comment or subscribe to the feed and get future articles delivered to your feed reader.