It wasn't until yesterday that I realized how many old classic arcade games are on the Xbox 360. I always thought it would be a great idea to take these games, and add features to increase interactivity between players. Some games do just that, adding a head to head mode, or just simply add achievements to add to your overall points, but some games fall flat and other classics aren't even available. But which arcade games should be available, and what are some features they should have?
Arcade ports to the Xbox 360 – Favorites vs. Cult Hits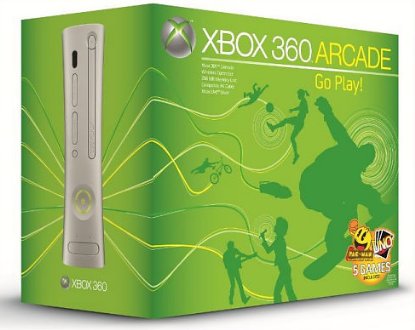 With a dozen plus pages of generally 'classic' games, there is a lot to look through on the Xbox Arcade website. What I noticed was that there are two primary developers for licenses of old arcades and porting them over – Digital Eclipse and Stainless Games, Ltd. Every one of the top 100 arcade games on Klov have been covered, except for all Nintendo licenses for obvious reasons 😉
Which classic games should be on Xbox?
The first question I would pose would be, what would be your top five games that aren't currently available on Xbox that should be. I am sure this is a matter of volume. But at $5 per download, and what, 30 million Xbox owners and 10 million live accounts, certainly if only 1 in 25 downloaded one of these games (High estimate), that is still 400,000 downloads and $2 million net sales per title.
I did not look through the online counterparts for Playstation or Wii, so if you are an expert on modern consoles, please correct me if there are exclusive license for individual consoles. I would like to see these arcades as Xbox downloads;
Burgertime
Q*Bert
Pole Position
Mr. Do!
Pengo
Ah, so obvious, I interjected some of my favorites that I couldn't find in the search mechanism which is stultifying to actually find something simple as Pac-man. Some of these seem so obvious, maybe I missed them – like head to head Pole Position, or have some interactive features like there were in Dr. Mario for Pengo or Mr. Do! – The other player scores big and they add a Sno Bee to your board, or they force our the Alpha Monsters….
So many games are available, it is a wonder that I haven't purchased an Xbox yet. After my MBA is complete, I keep telling myself. Here is just a short list of ones I noticed;
Xbox Live Arcade – 'Classic' Games
All Namco Games – Galaga, Pac-man, Ms. Pac-man, Dig Dug etc.
Tempest
Tron
Gyruss
Scramble
Rally X
Asteroids Deluxe
Discs of Tron
Defender
Cyberball 2072
Xevious
I have to play Tempest. This looks like a Tempest I could get on board with, simple gameplay but much better graphics.
Did Gottlieb license their arcade classics to Playstation or Wii? I'll have to go find out, but if you know already drop me a line.
Here are some similar arcade posts
If you enjoyed this post, please consider to leave a comment or subscribe to the feed and get future articles delivered to your feed reader.