Another week, more arcade game deals at estate and garage sales. A friend, Shane, picked up a nice Super Pac-man for $50 up near Jackson MI, and Aaron picked up a couple of games from an estate sale here south of Indianapolis for $100 a pop.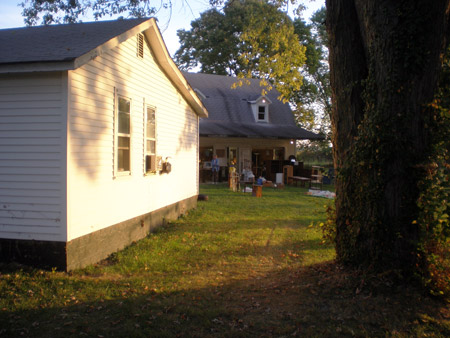 Super Chexx, Robotron, and now Asteroids Deluxe
All free or super cheap deals that have come up on Craigslist in the last month or so. This particular listing was for an estate sale in Franklin, IN, about 20 minutes south of Indianapolis right off 65. I didn't see the ad until three or four hours after it was published, so I figured the games were already snatched up. Here was the listing;
SATURDAY SEPTEMBER 19 8-4
WHOLE HOUSEHOLD – COMMERCIAL SEWING MACHINE,FURNITURE, HOUSEHOLD DISHES, CHRISTMAS ITEMS, ….CLOWNS AND OTHER COLLECTIBLES AND MUCH MUCH MORE
2 OLD COIN OPERATED ARCADE GAMES (NEED WORK)
1000'S OF ITEMS…..
I went back and forth but decided to get up early on a Saturday for the second arcade related trip in a row. I figured at least, it would make a good post, even if they were gone.
Sure enough, when I arrived at this barn nestled behind a house, there were two games up in the loft of a barn – an Asteroids Deluxe and an Enigma II by Gameplan.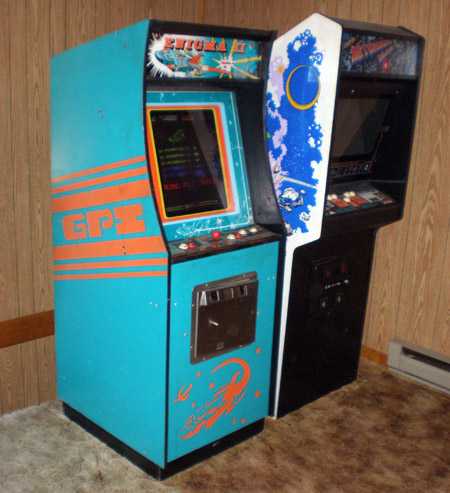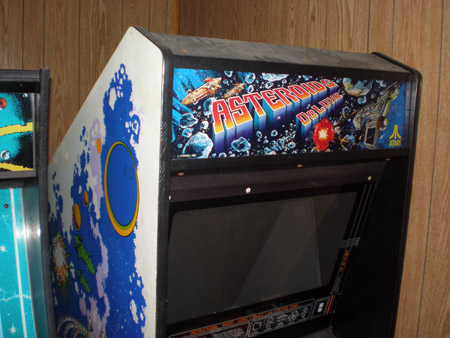 The Asteroids Deluxe had been sold, the asking price was $100 each which was a great price. The Asteroids was in great condition, looked like it had been sitting there and not been operated forever. The Enigma II has about zero value (Some sort of Space Invaders style game), and I have enough projects to keep me busy without having to part out or try to sell a low demand game. I think they would have sold it for less, the signs said offer something.
The two arcades had been sitting in this barn upstairs, on the edge of the stairwell, for over 20 years. The brother had gotten them for the kids to play, but the ladies selling them knew nothing about them, not even if they worked. The Gameplan turned on, I didn't try the Asteroids Deluxe since it was sold, I figured best not to mess with it at all.
Pretty cool little story, and another couple of games unearthed probably due to the economic times.
Here are some similar arcade posts
If you enjoyed this post, please consider to leave a comment or subscribe to the feed and get future articles delivered to your feed reader.