For quite some time there has been talk that US Amusement Auctions was finished. I've heard from different sources, some more definitive than others, but it wasn't until an email was sent out to the mailing list this week that it became 100% official.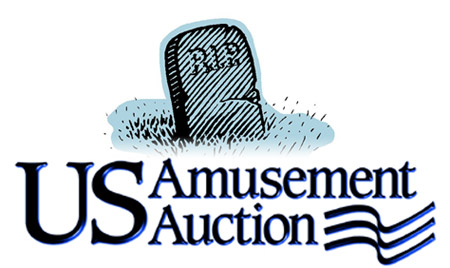 No more arcade auctions in Indianapolis or Columbus
I figured that the auctions wouldn't last forever, but I certainly wasn't ready for the end of Indianapolis auctions quite so soon. Having only collected for three and a half years now, I always tried to make it out to every auction at the fairgrounds. By 2006, finding a classic arcade of interest was a challenge, but I still enjoyed the excitement that something might appear and it was something of a bi-annual event for me.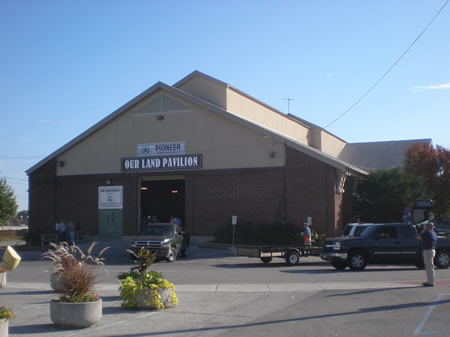 This was the email that was sent out this week to the US Amusement mailing list.
U. S. Amusement Auction is out of business and no longer conducting auctions. The amusement industry has diminished to the point that there is not enough equipment available for sale to supply regularly scheduled auctions.

Thank you for the support you have given in the past.
The appearance of throwing in the towl
It sure doesn't seem like US tried all that hard to keep things going. They must not have been profitable for awhile. I personally would have paid a $5 entrance fee to get into the auction. It isn't ideal, but the trade-off of not having an arcade auction local would be well worth it. Everyone may not agree.
It also seems like they did a terrible job at marketing, online and otherwise. Super Auctions had them beat hands down in that respect. They didn't have to be eBay, but their website was barely updated with new auction dates let alone anything else. So simple. All the advertising I had ever seen was the ad in the Indy Star.
NOS Midway / Atari / Williams Artwork
Since this isn't a bankruptcy, I would guess that they will sit on that inventory of Williams, Midway and Atari parts. There is no need to liquidate that inventory unfortunately. That's fine, there isn't anything amazing in that inventory, and who knows what is left since they did such a terrible job of their online marketing. The list of coin-op artwork / parts is probably out of date. I'd potentially buy all those parts for a deal, like $300-$400.
Another wave of collectors still out there?
I think there is – the next generation of collectors yet to own a home that grew up playing fighting games like Street Fighter. However, I think it's a much smaller audience. I am not sure most of those players spent time in a true 'arcade' , and a lot of those same collectors grew up with a more advanced set of consoles. They probably have less of an intrinsic need to recreate some sense of nostalgia.
Arcade auctions need to evolve with the times. I think you need a smart online strategy, and probably some other inventive ideas to remain profitable – and they should be able to do that for another 5-10 years. Its just sad that this ended so soon, hopefully someone else will pickup the name and start running coin-op auctions again here in Indianapolis.
Share some of your best stories / finds at the US Amusements auction below….
Here are some similar arcade posts
If you enjoyed this post, please consider to leave a comment or subscribe to the feed and get future articles delivered to your feed reader.