Anthony forwarded me this image of a piece of vinyl Joust sideart. There is no copyright, but the artwork looks just like the original game…which was stenciled. It seems like I've seen this before, but can't remember where.
Joust sideart possibly by Willis?
We know that Willis produced all sorts of artwork, original and 'one off' for game manufacturers, including Centuri. Did Willis produce these for Williams? No idea.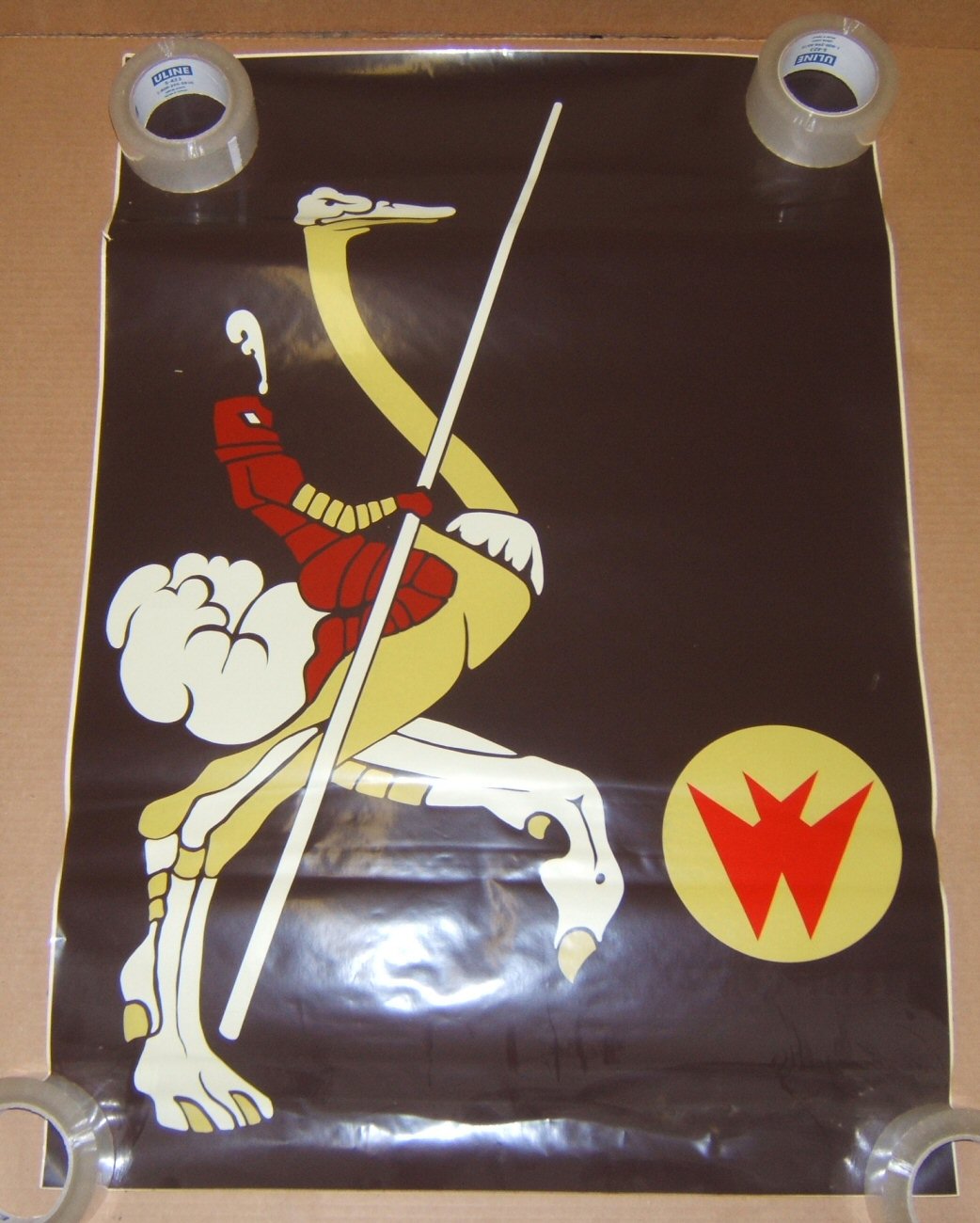 What value does this artwork have. Again, no idea. I would assume very little. You could use it on a Multi Williams, but it would seem to me that you would prefer the Multi Williams art, or to just restore a Joust cabinet to its original stenciled state. Anthony has two of the same side, and thinks they were produced in the early 80s (Based largerly on where he had it stored – with other similar era pieces of artwork). Anthony has enough experience to remember if these had been printed in the last 10 years.
My guesses were originally something an operator had printed, or maybe Phillipe at Arcade Renovations. Arcadeshop has some vinyl Joust artwork, but it's cut to the shape of the cabinet.
Someone must know the deal on this. Got a forum topic to forward to me? Newsgroup search has been on the fritz for a couple of months so searching RGVAC is a real pain.
Here are some similar arcade posts
If you enjoyed this post, please consider to leave a comment or subscribe to the feed and get future articles delivered to your feed reader.