The last weekend in August ushered in another game party at Brad's, and although he is on the verge of being out of space, he still managed to pick up one new game since the last time I was over – Time Pilot.
Time Pilot for cheap around Cincinnati
During the last full week of July a Time Pilot, with complete sideart, popped up on Cincinnati Craigslist for $100! Every time I went to a US Amusements auction I'd see Brad checking out Time Pilot on a 48 in 1, wishing that it was the real deal instead.
I was probably one of the first to see this deal, so I got on the horn with Brad right away. He was going to be unavailable, potentially until the following week, so I told him I'd be more than happy to go out and pick it up for him, this Time Pilot was too good of a deal to pass.
He worked things out with the seller, and ended up having time to go and pick it up himself. You can't tell much from a Craigslist ad in terms of condition, I know Brad mentioned that the Time Pilot did have its share of wear. The control panel I saw had some rust, the sideart was hardly perfect (but still very good – I got a chuckle out of the Boston insignia), and I think he mentioned something about the bottom of the cabinet.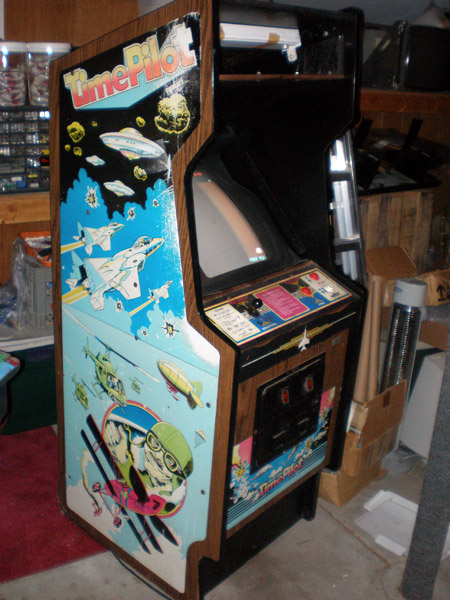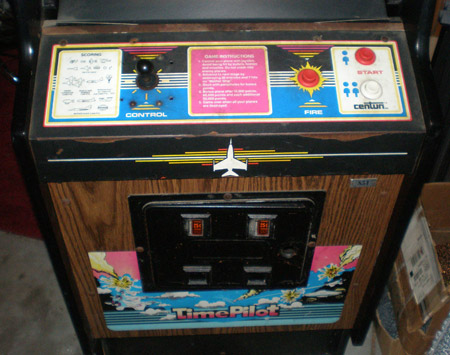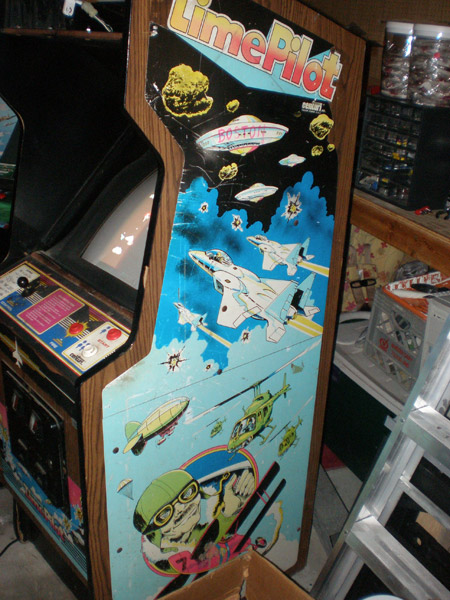 Still, for $100, can't beat that. Probably one of the better looking full wood grain cabinets – because there was the artwork, broken into two pieces or not.
Murphy's Law reared its head, I think the red was out on his tube so it was in the garage, in the midst of a repair, but I'll be looking forward to playing it next time.
Here are some similar arcade posts
If you enjoyed this post, please consider to leave a comment or subscribe to the feed and get future articles delivered to your feed reader.