The control panel overlay on the first Pengo I owned was still in decent shape, but with enough blemish that I went ahead and prepped the artwork for screenprint. But, then in the year they got printed I picked up an even better Pengo in Missouri and I no longer needed a brand new overlay. As a result, it looks like Bill J. was the first to install my artwork on a restored cabinet.
Brand spanking new reproduction Pengo artwork
Bill seems to end up with games where I had a hand. He got this Pengo from Tim in Vermontville, which was one of two Pengos he had (I don't know which). One he picked up for cheap at the Pinball at the Zoo show, and the other he picked up when I spotted it in Grand Rapids. Both were missing sideart and needed new overlays, and the one Bill got was screaming for Bill's quality of detail restoration. Read at Chompingquarters about a restored Pengo from ground 0, cab painted, coin door sand blasted, new power supply installed etc. etc.
Otherwise, here are the detailed photos showing the overlay installed.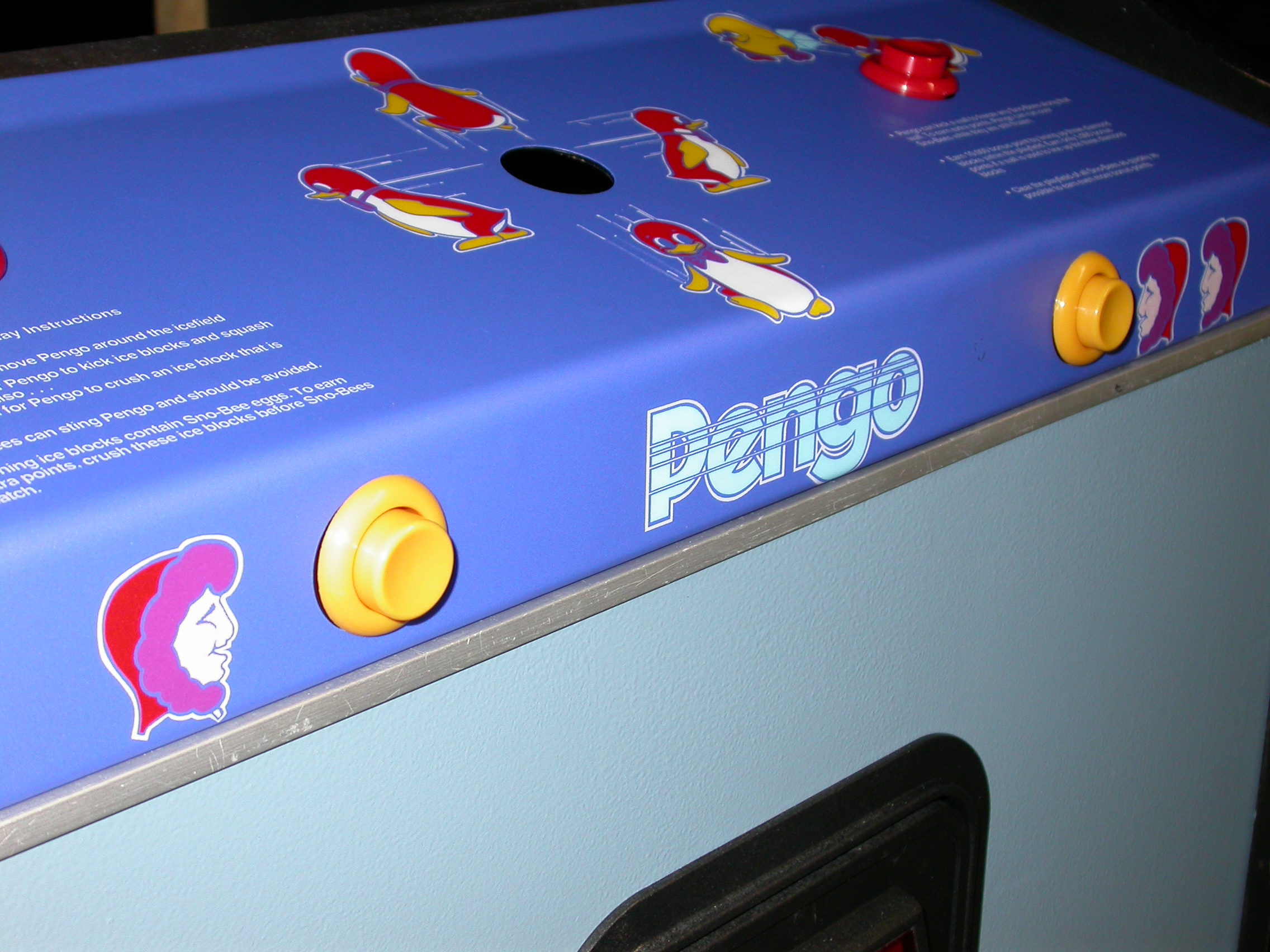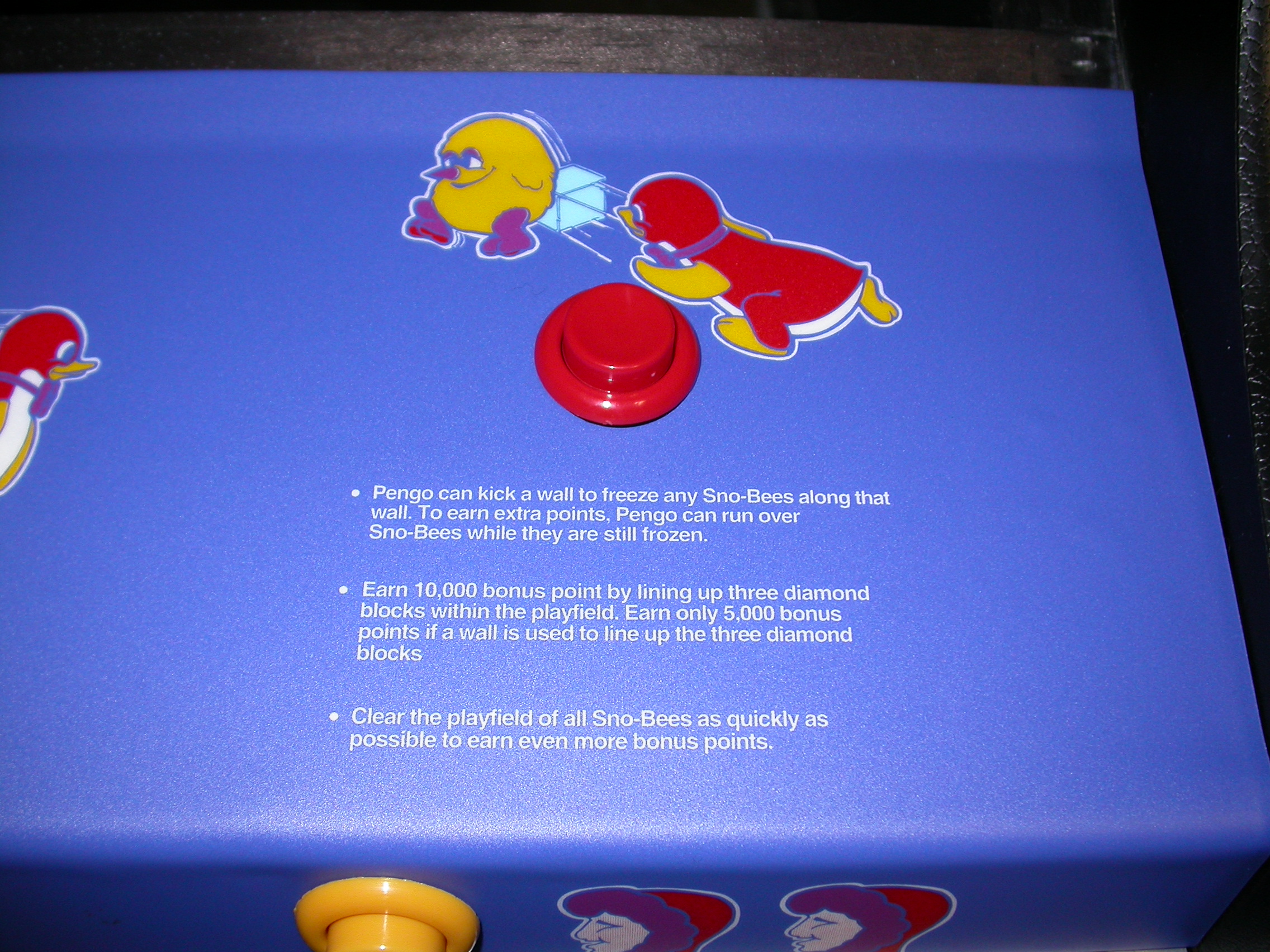 I don't know if Rich in Pittsburgh actually installed my reproduction Professor Pac-man overlay or not, so this was a first for me, and cool to see. Thanks Bill for letting me share.
If you haven't yet, you can pick up a reproduction Pengo overlay from This Old Game.
Here are some similar arcade posts
If you enjoyed this post, please consider to leave a comment or subscribe to the feed and get future articles delivered to your feed reader.