Back in March of 2008 Andy S. had just started down the collecting path, and found what he called an 'Ops Graveyard'. Basically it was a a building filled with parts from arcade games, monitors, marquees, bezels and a ton of other misc stuff. But there was one pretty huge jewel in the find. Today, he put that jewel up for sale on eBay, a NOS Black Widow Conversion Kit.
Bulk arcade parts buy is an awesome way to kick off collecting
If you get the opportunity to talk to Andy, you would get the pleasure of chatting with a down to earth guys who is really passionate about the unique history of arcade games. Andy could easily sell this Black Widow kit, it is worth several hundred dollars, just look at the final selling price of the BW sideart on eBay a little while ago. Here are some photos of the kit;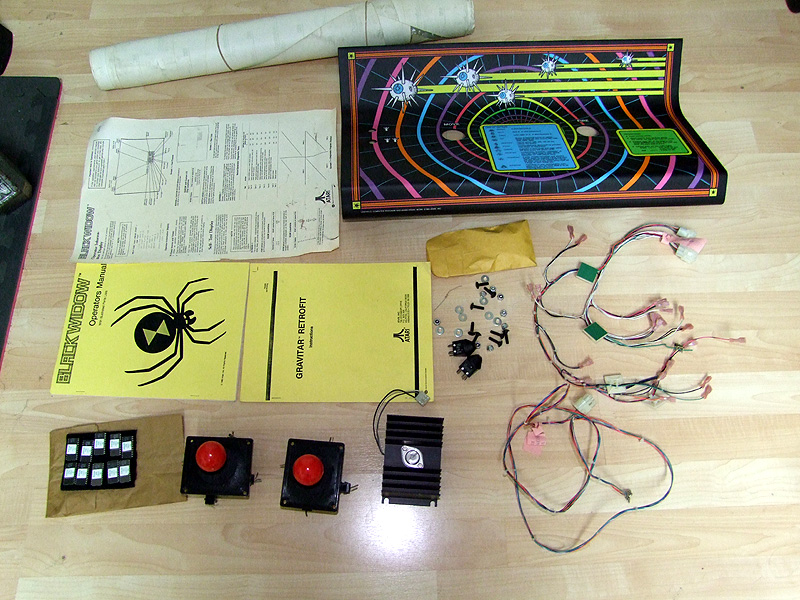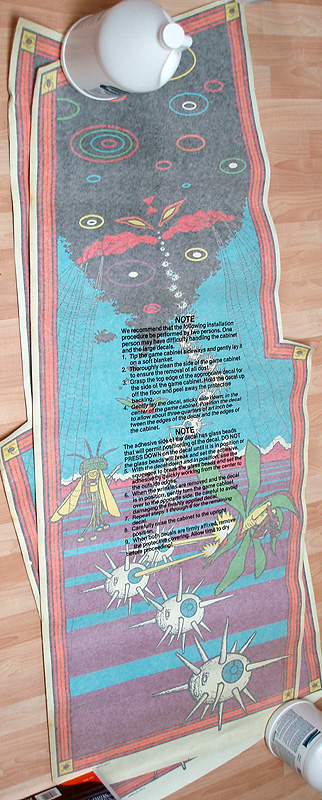 But Andy has been trying to track down a Team Hat Trick by Bally Sente. Bally Sente games can be hard to find, they were produced in relatively small quantities and Andy knows this.
Flyer via
Arcade Flyers.com
Twice he's offered up his Black Widow conversion kit for trade (April, May 2009) to try to force one out of hiding, but no dice. There was one that sold here in Indianapolis back in 2001. Brad S. has a photo of one on his Madocowain website that has all sorts of US Amusement auction data from the early 2000's. To add insult to injury, it only sold for $55!!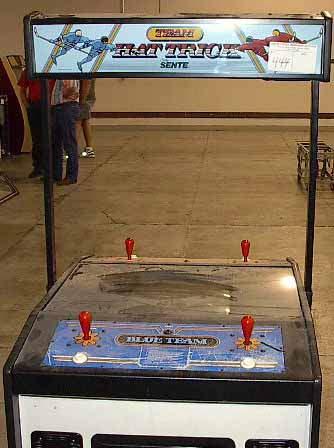 Photo via Madocowain.com
Now the kit is up for sale, soon after the official declaration that we are coming out of the recession. Curious to see the final selling price, but my guess is that he may get as much as $150 less now than before. Regardless, one of a kind artwork always has some value, if only for a conversation piece and bragging rights, vs. just going out and reproducing Black Widows sideart. Then no one is interested.
But its far from being about the money for Andy, but about finding that one of a kind game which is a great way to go about the hobby. If you hear of a Team Hat Trick for sale, drop me a line. It would be awesome to find one for Andy.
Here are some similar arcade posts
If you enjoyed this post, please consider to leave a comment or subscribe to the feed and get future articles delivered to your feed reader.