I was going to write a post on this Robotron cocktail that came out of the Time Travel Warehouse, and guess that it may not sell for the asking price, but as I went back today to check on the auction it had ended and the game had indeed sold for nearly $3k!
'Time Travel' Warehouse
What is the 'Time Travel' Warehouse you ask? Back in late 2006 an mostly untouched warehouse of arcade games that supplied the chain of Time Travel arcades was liquidated. In that warehouse were many barely touched or still new, in the box games. Probably the biggest / most defining arcade warehouse of all time, truly a dream.
Anytime you have such a unique opportunity, there will be the possibility of making money later on resale. I don't know if that is the case with this Robotron, if it was purchased solely with the intention of being resold, or if the buyer was a collector and decided it was time to let it go. Click the photo below for a full album of photos.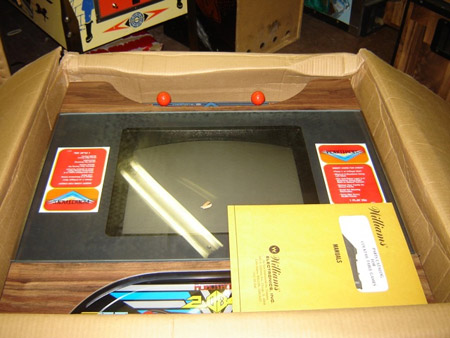 The NIB (New In Box) Robotron cocktail made it out to Los Angeles, so without knowing who 'crumbcake' is on eBay, I would guess a collector. There are some threads on RGVAC talking about NIB Robotron cocktails selling for $2,500. At one point Larry C. in Milwaukee had two of these and was only selling them for $1,500! Wow, that in comparison is a steal. There certainly were more than one floating around, several / many came out of the Time Travel warehouse. Here is the screen from the Robotron eBay auction.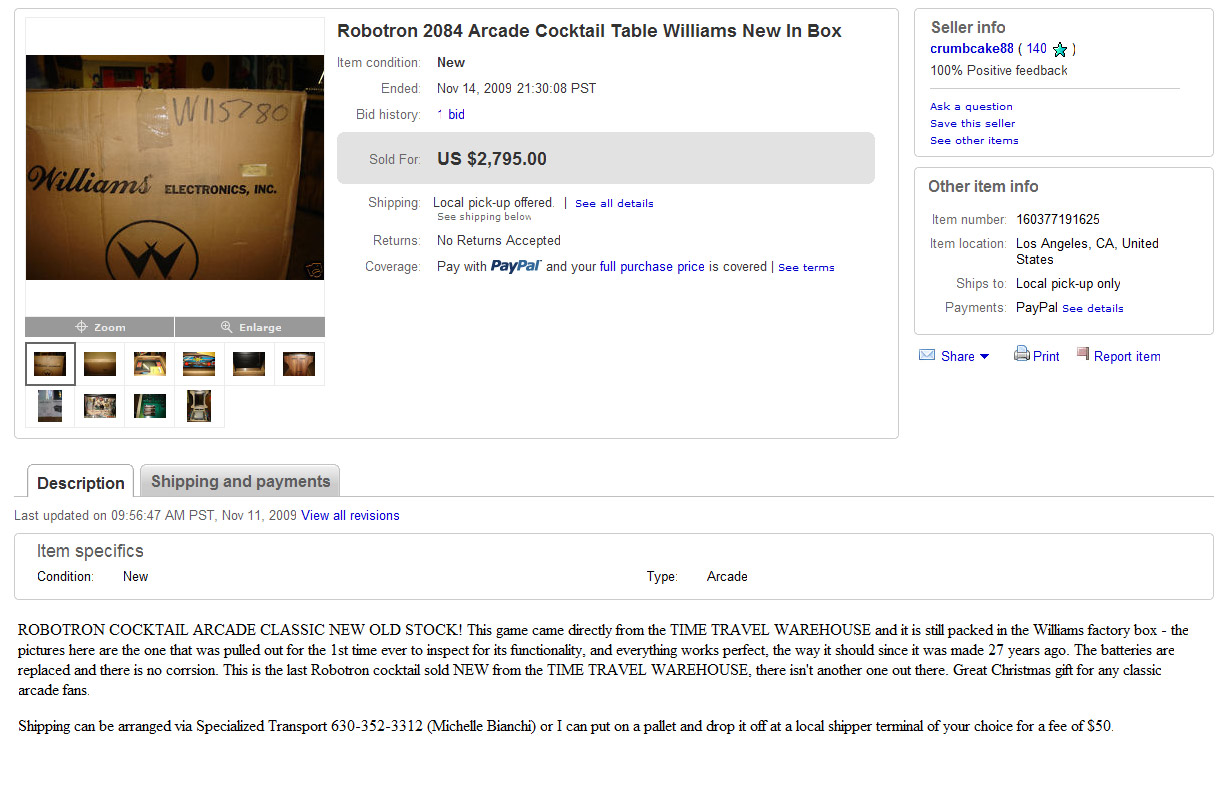 This just goes to show again that the truly 'rare' and one of a kind games are market resilient. Certainly not a 40% price drop like you see for your Donkey Kongs and Galagas. If you know who 'crumbcake' is, or want to recount a couple of RGVAC stories of these selling before my time, please do.
Here are some similar arcade posts
If you enjoyed this post, please consider to leave a comment or subscribe to the feed and get future articles delivered to your feed reader.