Any day of the week, at least in my mind. Ever seen an arcade game with a Bazooka for the control? Consider yourself edu-macated.
Bazooka arcade game from Oregon Warehouse
Remember when a Maneater came out of that warehouse out west in the middle of February? That was only the first load of games. Rich told me about the other games that were left, including a game called 'Bazooka'. Ever heard of it? Probably not, I know I hadn't. Here are some photos of the game, manufactured by PSE.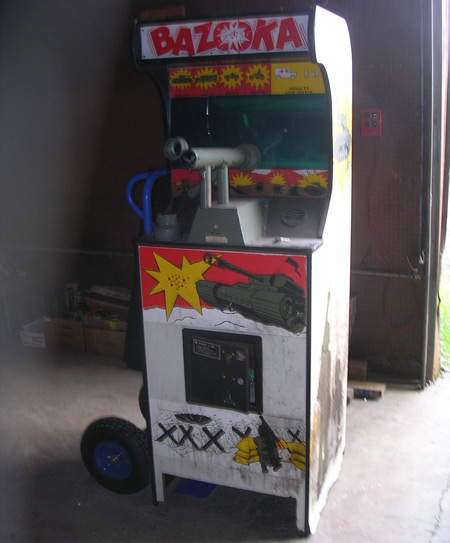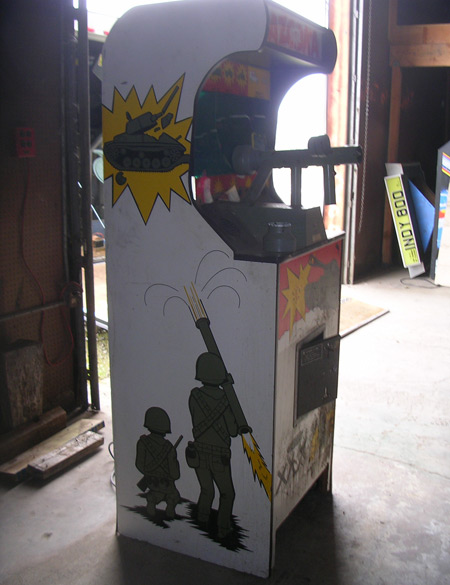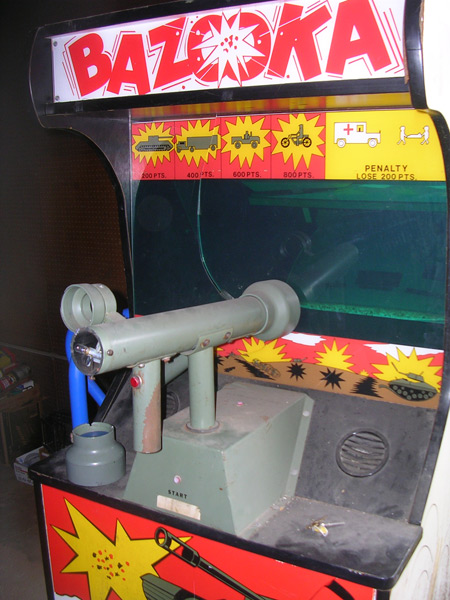 I am jealous. I want, want, want this game, what a unique piece (only five listed Bazooka owners on VAPS. I love the cabinet and a huge freakin' Bazooka on the front. The fun retro illustrations have a classic era comics feel of Jack Kirby – Nick Fury, mixed in with war style pamphlet diagram and typography. The sideart is pretty crappy, but the rest of the cabinet is a home run. It would make for a fun restoration project regardless (that cabinet bottom is ratty) if the game play is as bad as most games from that era.
Other Mounted 'Gun' Arcade Games
There has been a long lineage of mounted gun games since then, Silent Scope is possibly one of the most popular. Probably not as cool as a solid metal Bazooka housing. Know of any other obscure classic games that used heavy artillery type controls? Leave a comment. Thanks to Rich and CJ for the story.
Here are some similar arcade posts
If you enjoyed this post, please consider to leave a comment or subscribe to the feed and get future articles delivered to your feed reader.