The world has been captivated this past week as 30+ chilean miners were rescued from the depths of the earth after 2 months. An amazing story of the human spirit, why wouldn't it make sense to spoof the experience Mario Bros. style. Check out the image after the jump.
Chilean Miners Mario Bros. Style
I poked into Facebook today and this image surfaced in my news stream. Mario Sepulveda was the second miner to emerge and has surfaced as the charismatic vocal face that the media loves. Labeled 'Super Mario', it was only natural that someone would boil the whole incident down into an 8-bit screenshot.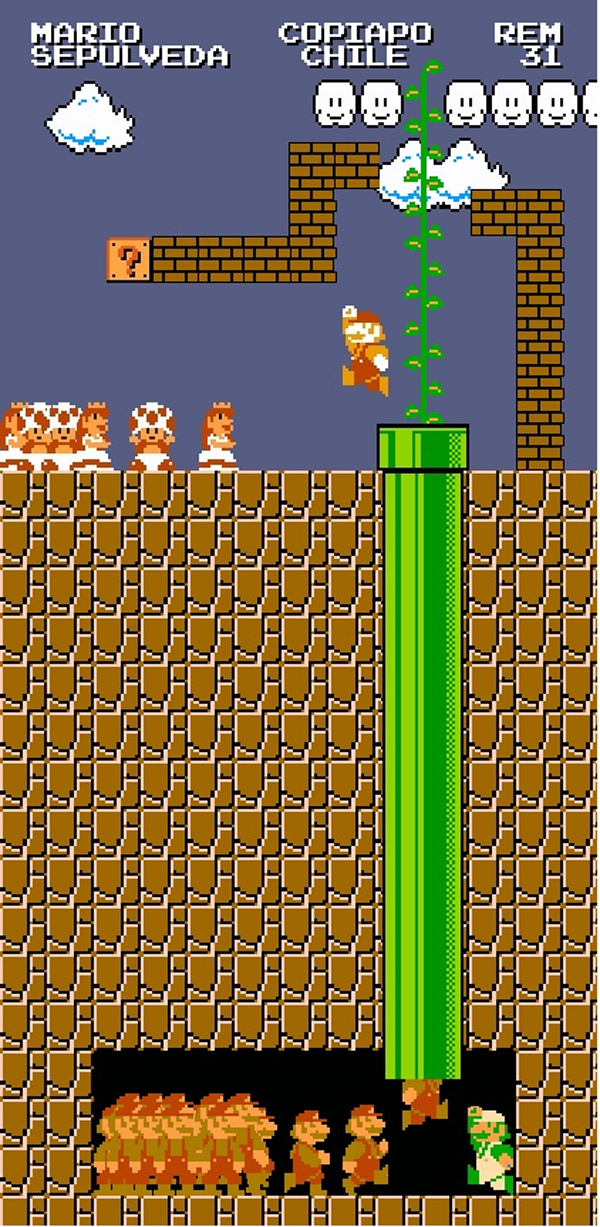 We can smile because the story had such a happy ending. Anyone else seen any other video game variations? Dig Dug would seem like another logical game to use.
Here are some similar arcade posts
If you enjoyed this post, please consider to leave a comment or subscribe to the feed and get future articles delivered to your feed reader.