Over the last year, a number of regional groups on Facebook for arcade collecting have been gaining steam and are a becoming a great source for finding games, parts and making new connections. Occasionally monitoring Facebook over the last two months has led me to add three Universal arcade games to my collection.
Two more games from Universal's 'Cosmic' Series
One morning in Mid December I opened up Facebook to find that Seth S. had listed a Cosmic Alien for sale. The game is in great shape, and Seth was offering it for a great price. Huge thanks to Jeff A. for bringing the game over from Philadelphia to my home here in Indianapolis.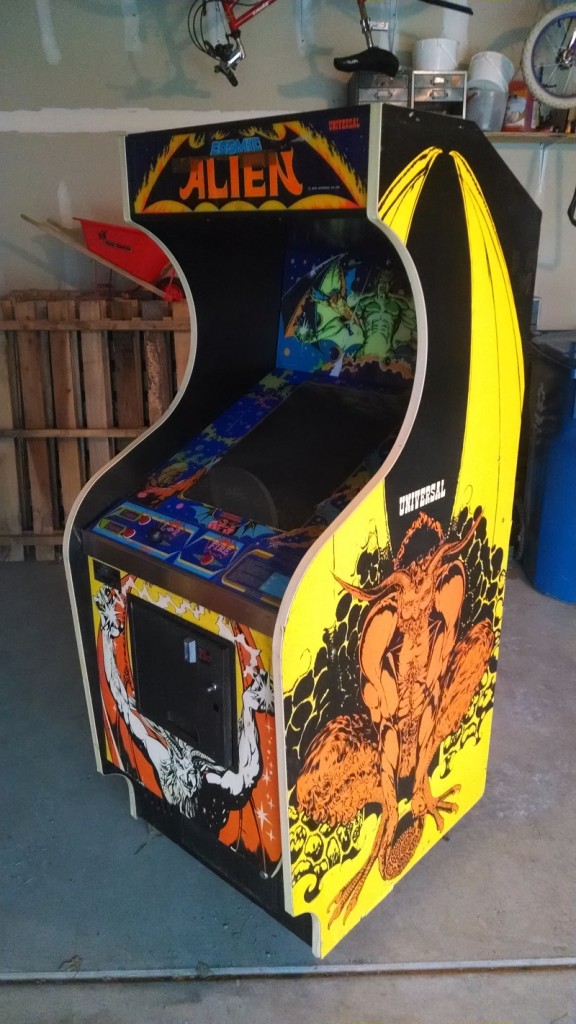 Then, the second Saturday in January another Cosmic Alien (working) popped up for sale nearby in La Grange, KY. A big thanks to Ralph H. for working with me and holding the game on my behalf for a week.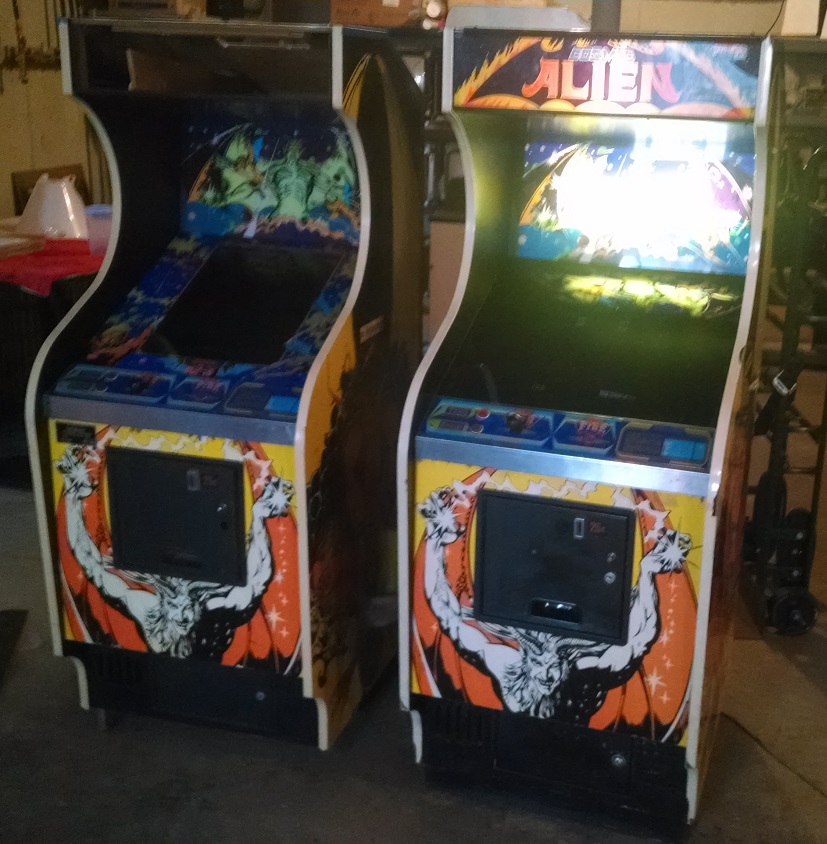 More recently I came across a listing for a Cosmic Guerilla on Craigslist up east of Cleveland, OH. Another big thanks to Dave F. for open line of communication and working with me as I scheduled a shipper to pick up the game.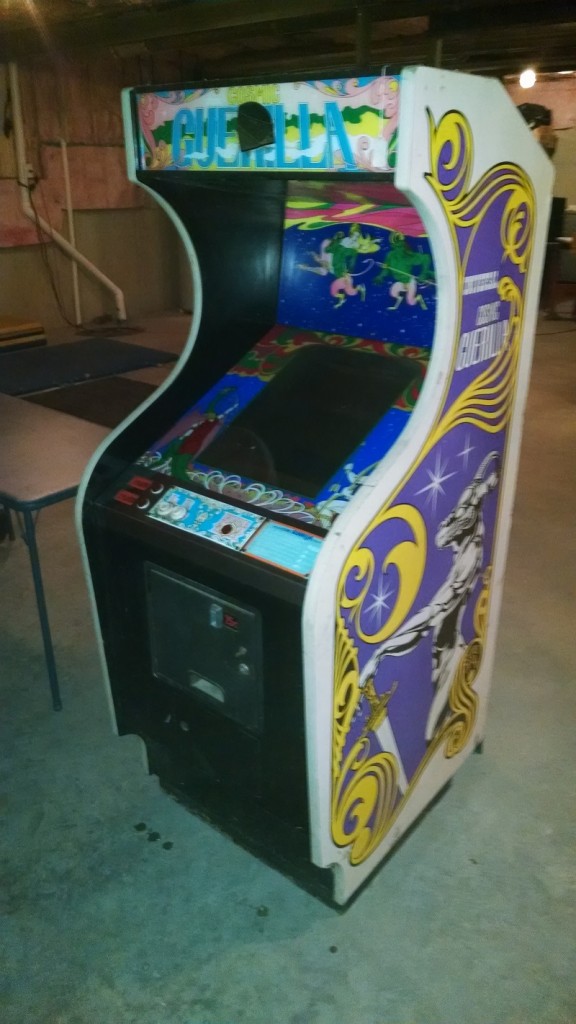 I've always loved Universal games for their distinctive, immersive artwork. I've been fortunate enough to find some good deals that has seen my Universal expand by three new games over the last nine months.
I am on the lookout for other Universal games, now more than ever. If you have a Magical Spot, Devil Zone, Galaxy Wars or any other Universal games from the sale era for sale, please contact me.
Here are some similar arcade posts
If you enjoyed this post, please consider to leave a comment or subscribe to the feed and get future articles delivered to your feed reader.