It's always cool to see an upright Universal Cosmic Monsters here in the US, one surfaced last July in San Antonio TX after sitting in a storage unit for ~20 years.
Cosmic Monsters II in a Galaxy Wars Cabinet
This "Cosmic Monsters" was part of a lot of 100+ games that were available in an eBay auction in July of 2017. A couple of guys out of Napa Valley made a deal for the entire lot and hauled the salvageable games back to California to resell.
It's hard to tell for sure from this one dirty photo, but it appears the Cosmic Monsters II is in a Galaxy Wars cabinet. Here is a photo of the cabinet.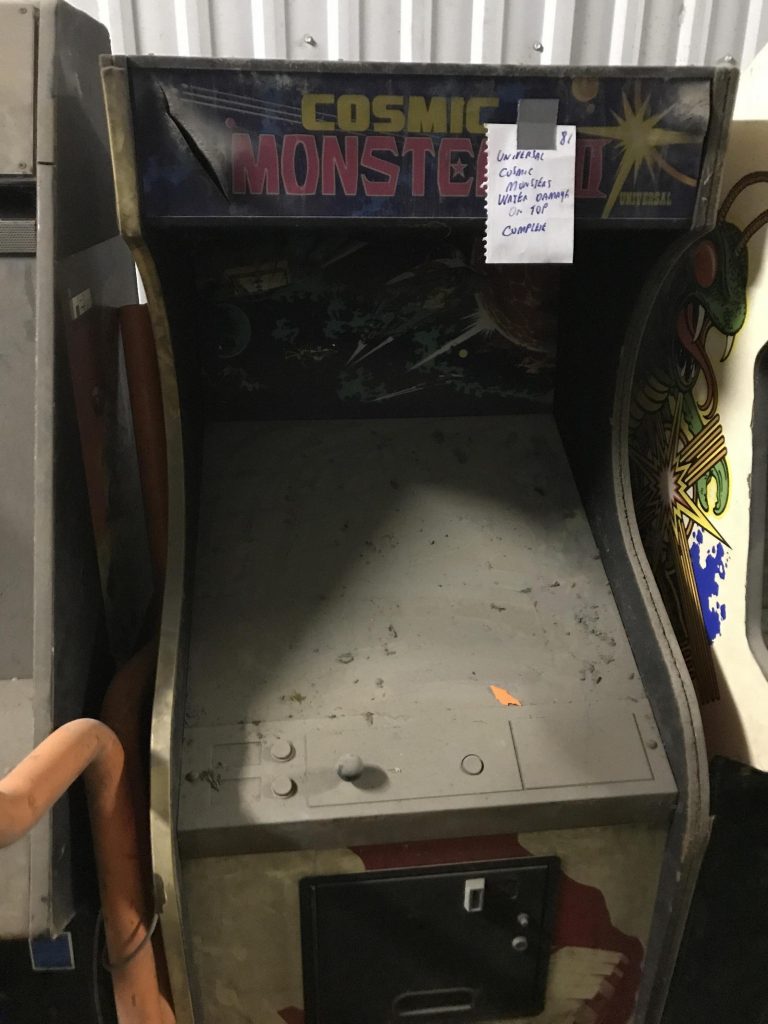 Below is a comparison to a Universal Galaxy Wars, notice the artwork on both photos on the back plexi and the differences in the control panels. The control panel for a Galaxy Wars had a plexi CPO and instruction card, some configurations of the Cosmic Monsters control panel just had the instruction card.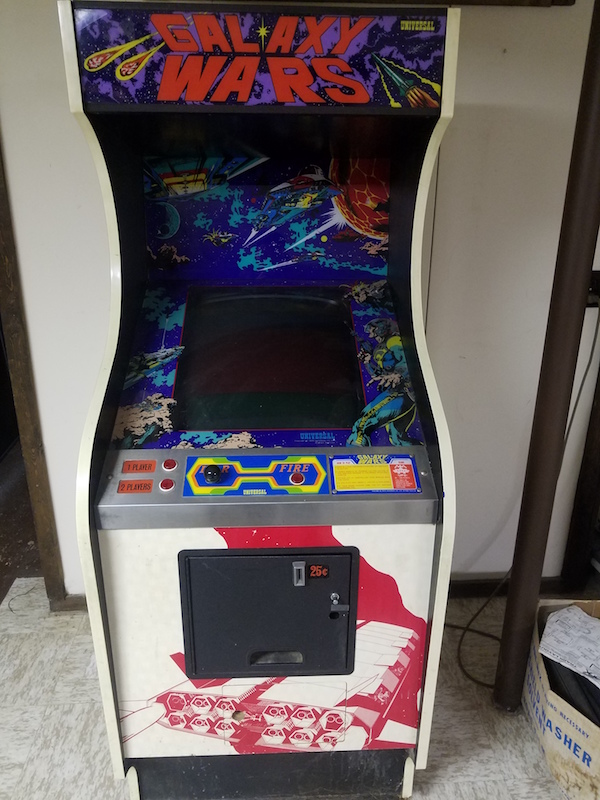 Closing
It's my understanding this game is gone but whether the full cabinet was salvageable or not is unknown.
It's always interesting to track the movement of these Universal games. If you ended up purchasing the cabinet for your collection – it would be great to update this brief post with some restoration progress or some additional details into the condition of the cabinet. Reach out at any time via my contact page.
Here are some similar arcade posts
If you enjoyed this post, please consider to leave a comment or subscribe to the feed and get future articles delivered to your feed reader.