Photos
---
Right now we are just fostering him, but you know, we've given him a name, so seriously, I don't think we are giving him back.
He was a real steal at the price of free, so this week we'll have him checked out for anything major at a vet.
---
Here are some photos of our new bedroom set that we got for a great deal, and the wine rack that was given to us.
---
A photo of the group that got together for Sarah's surprise birthday party earlier this month.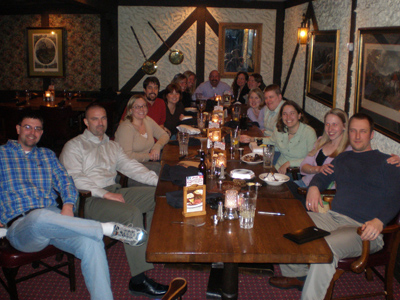 ---
I have found out since I launched this blog 2 years ago, that I started out energetic about posting photos, but it was time consuming, and I don't have that much time at any given point in my life. Now, I know there are a million social networking sites out there for posting photos, this little industry has exploded, but I never liked having someone leave my site visually and I like my code and I want it to be written right and not bloated.
Well, my desire to share photos has overruled most else, and I started to play around with Picasa from Google and their new Web Albums feature. I like it. Talk about easy. All you need is a Google account, which gives you access to a whole bunch of awesome stuff rolled into one user interface on the web, word and spreadsheet creation and versioning tools (docs.google.com released this week), photo sharing, mail, calendar, and access to use their IM.
It gives you 250 MB of free space, which is a good chunk. I am sure I will have no issue filling that up, but for the average person that is a lot of space. Not to mention the galleries themselves are just awesome in what you get to do as a user. You do leave my site, but that's ok, just come back:).
I have posted three sets of photos so far; This past weekend with our parents, our shoe ruining mission event at the airshow in August, and our trip to Cleveland from this past June. Enjoy
---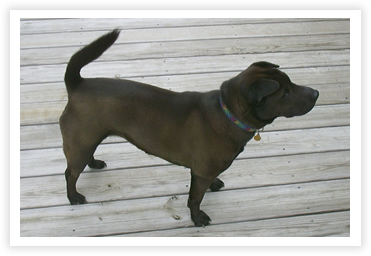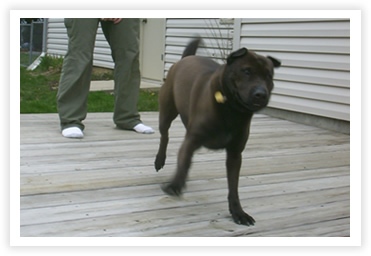 Christine is always so nice and will drop off her dog to play with. The second photo here from earlier today really captures the dog's cute and silly antics when she gets playful.
---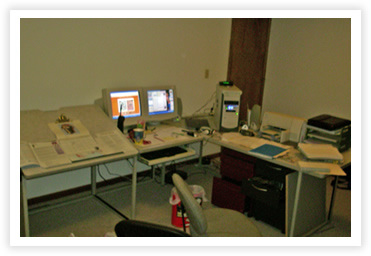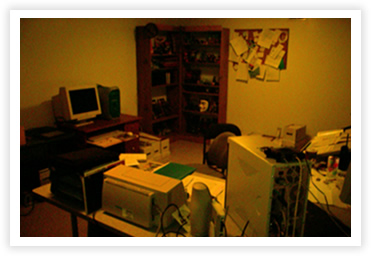 I rarely take photos with my old digital camera anymore, and now I remember why. These are some bad photos, but at least it gives you and idea of what my newly expanded desk and rearranged office looks like.
I added a 30 x 70 worksurface area to my desk, now I have space to put all of my different equipment there, no cords going into the shelves and half way across the room. The Mac is on it's own desk now with it's own wireless card. I really liked how it all turned out, especially since I just visualized the parts I needed to expand the desk.
---