I don't usually say the typical "If only you were closer", but wow, a working Sinistar for $200 with a whole bunch of new parts. I would be all over that if I was anywhere near Arizona. (more…)
---
Rockford, MI – A Rockford Michigan man today confused his classic Xenophobe arcade game for a solid gold brick.
"I tried to take my old Atari Xenophobe down to my safety deposit box but they wouldn't let me put it in. I told them, what do I need a box for if I can't store my gold in it? They told me that my game wasn't gold, that in fact it was only worth a hundred bucks or so and that I should turn it into media unit to store my Chicago "Love Songs" CD's."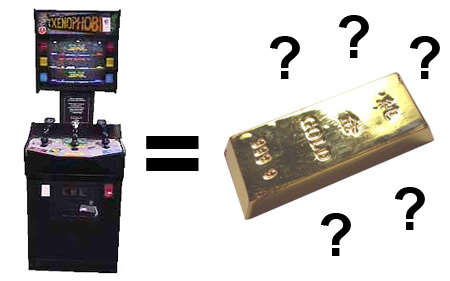 ---
Not sure if this one has hit many arcade game collector's radars or not, probably because this Craigslist listing was filed under games / toys which is not as typical. For $200 you can get yourself a working Pengo if you are in Northern Michigan. (more…)
---
About two weeks ago an old EM Flip Flop pinball game came up on Craigslist for $100. Tempting to me, but I have enough going on that I didn't need any more projects and I didn't pursue this pinball. Sounds like it wouldn't have mattered, about 30 people contacted the seller but someone I know ended up with it. (more…)
---
Ha ha. This just came back on Craigslist. I was hoping it would, I missed writing about it the first time around.
The original arcade of Donkey Kong from 1981. Needs some work, but could be worth thousands$$$! Call Brad
$1,000's you say. Well shoot, time to round up muther and head over there in the pickup to make some moolah. (more…)
---
Pinball machines come up for sale more frequently on Indianapolis Craigslist than arcade games, but rarely do pinballs sell for $100. (Except for the Aspen pinball from last week.)
One mile south of marion county fair grounds.everthing goes couch chairs tables tools kenwood stero eqp. camping eqp boating eqp full size pinball nice first 100.00 gets it. a little bit of everthing. Calls wellcome.
---
Short post, can't resist when one of my favorite games come up for sale nearby on Craigslist.
Best offer takes it – i have a 80s pengo machine by sega. i was told it needs a new transformer to make it work. perfect for someone who knows a little about repair. Selling for the top offer – please email me if you have questions.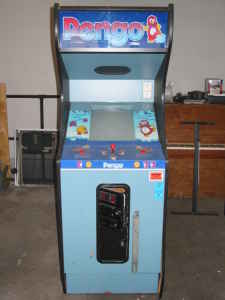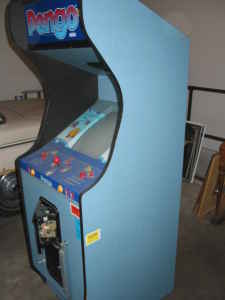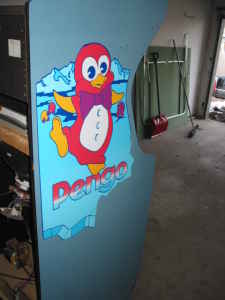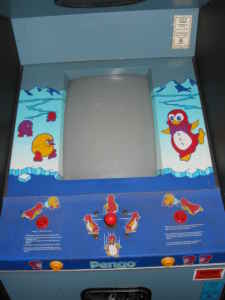 ---