A member of the arcade collecting community turned up a real gem this weekend at an old operator's warehouse, a complete NOS (New Old Stock) conversion kit. I have ties to this game now since I have vectorized most of the Glob artwork and someday will finish designing custom kickplate artwork for the game as well. If you haven't ever played Glob before, it is a really fun game. The artwork is ok, here's a photo of the pieces of the NOS kit. (more…)
---
If you are in the Indianapolis area, state of Indiana, or in a nearby surrounding state like Kentucky, Ohio, Illinois or Michigan and have a bunch of arcade games, pinball machines, or coin operated equipment that you are looking to sell in one fowl swoop, I would be interested to talk to you.
Buying arcade / pinball games and parts in bulk
If you have a warehouse or storage location that you are looking to clean out and you have just have stacks of monitors, push buttons, manuals, joysticks, wiring and harnessses, and everything else under the sun drop me a line – rothecreations@gmail.com. I would be interested in purchasing all of your remaining inventory in one bulk buy. Some of the searches you might perform if you are an operator or distributor and looking to sell off all of your games;
sell bulk arcade games
buy bulk arcade games
sell lots coin op games
sell lot arcade games
sell lot pinball machines
sell lot pinball
sell lot arcade
sell bunch arcade
sell bunch pinball
Still not sure if we are talking about the same thing? Here is an example or two of what I am talking about, arcade game collectors buying out retiring operators;
---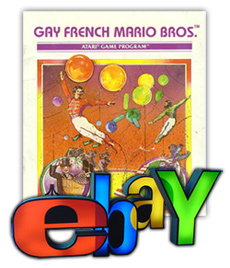 The results are in, the auctions have ended and the final results are in for the first round of the recently unearthed, unapplied arcade game artwork from the QuarterArcade.com warehouse raid. There were a handful of pieces that went for over $200! That price leaves some of us spinning, and others….well as gay as french Mario, trapeze and all.
Richard Ford was in the mix again proving that he will always set the standard for the value of NOS arcade game artwork. Check out some of the results after the jump. (more…)
---
Just a short update to the post I originally did announcing the QuarterArcade.com bulk warehouse arcade game buy in Schwenksville, PA, Anthony has released photos of the 5 laser disc arcade games from that lot. The original bulk buy teaser photo showed 4 of the 5 laser disc games, the complete list being Space Ace x2, Dragon's Lair, Thayer's Quest and Firefox (not pictured originally).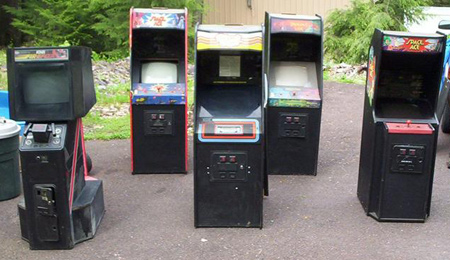 ---
Another update from Anthony at QuarterArcade.com on the arcade game warehouse discovery in PA. We know he got a large quantity of NOS (New Old Stock – Unused old arcade artwork) in the warehouse buy and today we have a more comprehensive list with some photos. The tip of the iceberg, take a look at this photo below showing the rolls of new sideart, I can see Tempest (4th Lft), Eagle, Black Widow (5th rt) and Mylstar (4th rt). Click through the jump to read a more comprehensive list of the game artwork and buying details.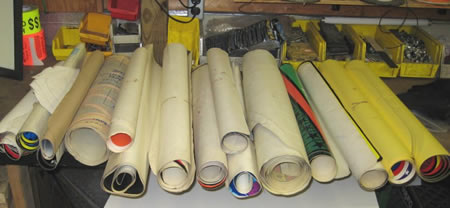 ---
Anthony Pietrak of QuarterArcade.com just completed a bulk buy from a newly discovered warehouse of classic arcade games. This photo is a teaser of what lies within, nearly 100 games in all, the largest buy he has ever made.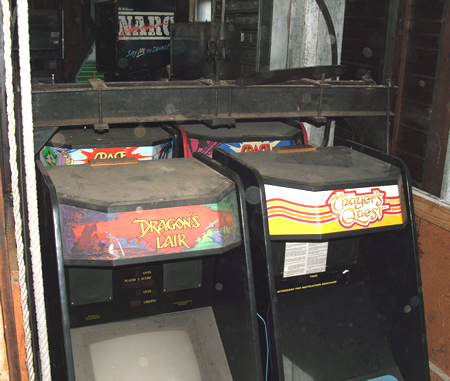 ---
Ever experienced a 'warehouse' raid? This is the term arcade game collectors give to the event where you find an old operator's warehouse full of classic games waiting to be purchased in a bulk buy. This video of Jon Exidy finding a warehouse of games is one of the better ones with so many popular games – Q*Bert, Defender, Star Wars, every popular game is in this warehouse, it is every collector's dream. (more…)
---